US federal prosecutors have been accused of drastic overreach after demanding access to more than 1.3 million records from a website that was previously used to organise an anti-Donald Trump protest on the same day as his inauguration earlier this year.
The website – disruptj20.org – has taken centre-stage in a legal standoff between the US Department of Justice (DoJ) and the firm running the service, DreamHost. The government launched the probe after detaining hundreds of protestors on 20 January 2017.
In a court filing, the Justice Department demanded that the hosting provider hand over 1.3 million IP addresses in addition to swathes of data "in an effort to determine who simply visited the website", DreamHost stated in a blog post published this week (14 August).
On Thursday 20 July, a court filing from the DoJ said that some of the data it was requesting - using a compel notice - also included subscribers' names, addresses, telephone numbers, email addresses, business information and bank account details.

DreamHost's general counsel, Chris Ghazarian, reportedly found this to be well beyond the remit of a typical search warrant.
"[The] information could be used to identify any individuals who used this site to exercise and express political speech protected under the Constitution's First Amendment," the DreamHost blog post continued. "That should be enough to set alarm bells off in anyone's mind.
"This is, in our opinion, a strong example of investigatory overreach and a clear abuse of government authority." The firm said that Ghazarian, with the help of a legal team and the Electronic Frontier Foundation (EFF) later filed arguments in opposition of the federal request.
DreamHost added: "Internet users have a reasonable expectation that they will not get swept up in criminal investigations simply by exercising their right to political speech against the government.
"The internet was founded [...] on its democratising ability to facilitate a free exchange of ideas. We intend to take whatever steps are necessary to support and shield these users from what is, in our view, a very unfocused search and an unlawful request for their personal information."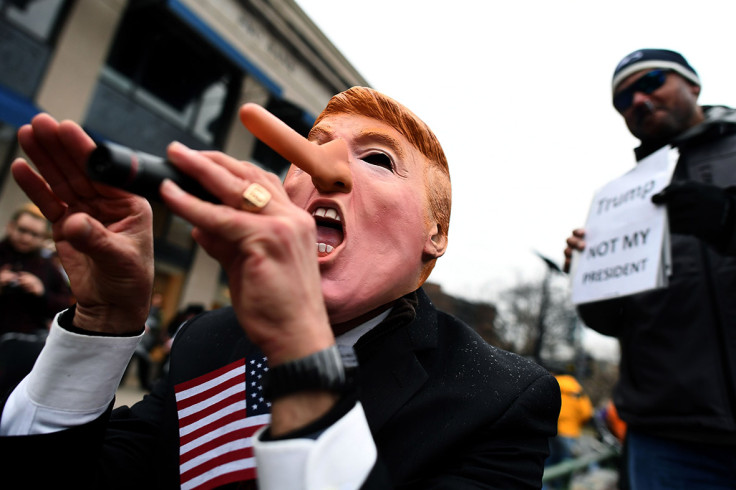 In a separate post, Mark Rumold, a senior attorney at the EFF, said that the DoJ prosecution had been caught using "unconstitutional methods" to pursue its investigation.
He wrote: "No plausible explanation exists for a search warrant of this breadth, other than to cast a digital dragnet as broadly as possible.
"But the Fourth Amendment was designed to prohibit fishing expeditions like this. Those concerns are especially relevant here, where DoJ is investigating a website that served as a hub for the planning and exercise of First Amendment-protected activities.
"DreamHost did the right thing: it stood up for its users. It offered the government a chance to narrow the scope of the warrant. And when the government refused, DreamHost went to court."
Ghazarian is now set to attend a hearing on the matter on 18 August in Washington DC.