How many times did Theresa May or her aides deny the possibility of a snap general election? Enough to make it clear that she has no problem telling lies.
Her cynical decision to call an election should be a warning to all of us. May has seized upon a moment when Labour is polling poorly and there is still enough inner-party division to potentially hand the Tories a sweeping victory. Once she has this, Theresa May will set about driving exactly the kind of Brexit that she wants through Parliament, without argument and without accountability.
May is a perfect example of why public trust in politicians is low, making U-turns on key issues (like Brexit) with impunity and delighting in saying one thing then doing another – all in the name of pure self-interest.
On 8 June, I will be casting my ballot for Labour and for Jeremy Corbyn. Unlike Theresa May, Jeremy Corbyn has proved to be a man of his word. Since becoming an MP in 1983, his principles remain virtually unchanged. He has championed the rights of women and LGBT people, campaigned for peace and diplomatic solutions, fought against inequality, and found himself on the right side of history time and time again, voting against the Iraq War and campaigning to end Apartheid in South Africa. No moats or duck houses for Jeremy, instead he was the lowest expenses claimer in the country in 2010, after spending just £8.70 on an ink cartridge.
More importantly, Corbyn is fronting a set of common-sense election pledges that will benefit wider society, not just the frosting of privilege on the top. Britain needs a government that will commit to providing affordable housing, full employment and cheap, efficient public transport. We need leadership that will take initiative when it comes to the environment, by investing in carbon-neutral solutions and green technology, and creating jobs while they're at it. We need to tackle inequality by providing free, high-quality education for every single child, not just those born into more fortunate circumstances.
I don't know about you, but I want to live in a country where rich people can't decide to just not pay their taxes in full, because they can afford an army of slippery accountants who exploit loopholes in the law. I want tackling violence against women and girls to be a priority, as two women in Britain are killed every week by a current or former partner. I want to be part of a Britain where no one dies because they're hungry and their benefits were sanctioned, or they were found 'fit for work' when they have serious mental health problems.
Theresa May became leader of the Conservative party because all the other contenders in a panicky, post-referendum leadership race simply dropped out. Corbyn was elected leader in a landslide victory, attracting thousands of new members to the Labour party. He was challenged in an unprecedented second leadership election, and again emerged victorious.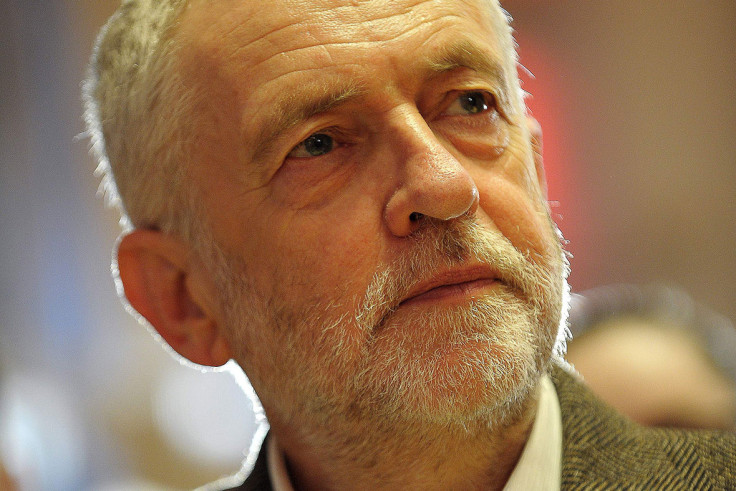 However, it's Corbyn who faces the ire of the British media, and has received incredibly hostile coverage since he assumed leadership of the party. The character assassination of Corbyn has come from all angles, not just from traditionally right-wing publications, but also from more liberal outlets like the Guardian and New Statesman. Even the BBC has been accused of bias against Corbyn. The onslaught of dismissive or downright vicious coverage makes the mocking of Ed Miliband for chowing down on a bacon sandwich seem minor.
It's Corbyn who is portrayed as weak and incompetent, as someone who people cannot get behind, despite energising thousands of supporters and attracting people who had previously been cynical about politics. Corbyn's determination and resolve in the face of these media attacks, coupled with open dissent from the Parliamentary Labour Party (PLP), shows strength of character that I'm not sure many of us would be capable of replicating in his situation.
Perhaps it would've been better, and easier, if Corbyn had stepped down before the snap election was called, and allowed a candidate to assume leadership who was unsullied by the constant, exhausting drip, drip of negative news articles. It would be foolish to assume that Jeremy Corbyn is the only person who can lead the Labour party on a solid platform that benefits ordinary working people and reverses the damage done by the Tories' failed austerity programme.
However, it's too late for a change in leadership. Every single person who wants to avoid another disastrous four years of austerity under a Conservative government should be putting aside their differences and rallying behind Corbyn. He has served as an MP and as the Leader of the Opposition with honesty, decency, and strength in the face of overwhelming adversity. The least we, as the electorate, can do is vote based on the policies he is putting forward, not on a skewed image presented by an increasingly partisan media, largely owned by vested interests.
A vote for Labour is a vote for ordinary working people, for a strong NHS, for quality education for all, and for economic growth that doesn't come at the expense of the lowest paid and most vulnerable members of society. Whatever the Lib Dems, Greens or even the sad, silly remnants of UKIP say, Labour is the only credible option for keeping the Tories out.
Come June 8, will you cast your ballot in support of May's lies, or will you choose a man who behaves with honesty and honour? I know which one I'll pick.
---
Harriet Williamson is a writer, intersectional feminist, and mental health ambassador, based in Manchester. She has been published by Vice, The Guardian, The Telegraph, Buzzfeed and others.
---