Well, it's an entertaining fable, isn't it? On a walking holiday with her husband in the wild glories of Snowdonia, our Prime Minister tells us she was wrestling with a real dilemma. Should she honour her repeated pledges and just get on with her job? Or should she – in the best interests of the country, naturally – tear up all those seemingly heartfelt promises and go for an early General Election?
Oh, how reluctantly Mrs May came to her decision. So she tells us. How hard she found it to explode the bombshell of an election on June 8. As she told reporters in Downing Street, it was only the beastly behaviour of Parliamentary opponents trying to derail the Brexit process that finally forced her hand. "The country is coming together, but Westminster is not" she lamented.
It was undoubtedly an effective performance. But can we believe a word of it?
Take her claim that the country is coming together. Really? Sure, the polls suggest that some who voted Remain in last year's referendum have since changed their minds, but isn't the rift between hard-line Remainers and Brexiteers as wide as ever?
Parliament meanwhile has so far proved a pushover, despite the fact that most MPs and peers are committed Europeans, and despite the absurd threat by Lib Dem leader Tim Farron that his tiny band of eurofanatics will sabotage the Government's Brexit programme. In fact, there was only token resistance to the invocation of Article 50. The Commons made it clear that it won't veto the terms of our withdrawal from the EU. And though a few blowhard peers promise trouble in the Lords, most members of the Upper House shrink from a full-blown constitutional confrontation.
No, for Mrs May's real motives we should begin with the sorry spectacle of Her Majesty's Opposition, which is currently trailing by more than 20 points in the polls. Not since Michael Foot's disastrous campaign against Margaret Thatcher in 1983 has the Labour Party looked so rudderless, so pitifully weak, so utterly useless. What kind of an election campaign will it be, when most Labour MPs are desperate to see the back of Jeremy Corbyn? What can they possibly say when voters – quite legitimately – ask if they really want him to be Prime Minister?
For Theresa May, the temptation to seize such a spectacular opportunity must have been all but irresistible. Yet I think it would be a mistake to assume that her decision to go for a snap poll was simply a question of crude political advantage. She wouldn't risk her reputation for straight talking for such a reason – especially as she clearly believes she could win against Corbyn whenever the election is held.
No, the fact is that the crisis in the Labour Party coincides with a range of other factors which in the end made her decision inevitable.
Since the Brexit referendum, she has been struck by the belief among some European leaders, especially in the Brussels Commission, that she would be easy to push around in the forthcoming exit negotiations because of problems with the Remainers and her wafer-thin Parliamentary majority.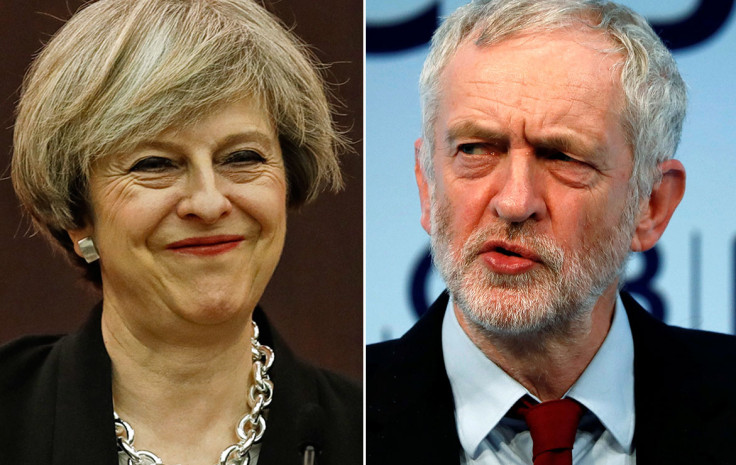 A resounding election victory would certainly change the mood music in the EU. At home meanwhile, it would give her much greater authority over potential opponents in her own party – and that doesn't simply mean unrepentant Tory Remainers such as Ken Clarke and Anna Soubry. No, the real problems for May could arise from the gung-ho, hard-line Brexiteers who are currently seen as her solid supporters.
The reason? She knows perfectly well that to get the best possible deal for Britain she will have to compromise. Perhaps it will be over financial contributions to the EU for a transitional period after we leave. Or perhaps our partners will insist on us accepting decisions of the European Court for a temporary period. The one thing we can be sure of is that if we want a deal we will have to swallow some pretty unpalatable medicine.
For the most committed Tory Brexiteers, all this would be a betrayal. They believe Brexit means Brexit. They don't want to pay a penny more to Europe. Or to obey a hated European Court. They'd rather have a clean break, trading in future with the EU under WTO rules – as many other countries do. And if May fails to deliver, they won't take it lying down.
That in the end is why she took the gamble of an early election. Yes, she was tempted by Labour's feebleness. But she was never going to be challenged by an Opposition led by Jeremy Corbyn. The real threat comes from her own side. And the best way of overcoming it is with a thumping victory on June 8.
---
Michael Toner is a former Fleet Street political editor and co-author of a series of Bluffers' Guides on Europe. Follow : @toner_mick
---