Dell has just announced a trio of Windows 8 devices, including a convertible Ultrabook, a tablet/laptop hybrid and a touchscreen All-in-One PC.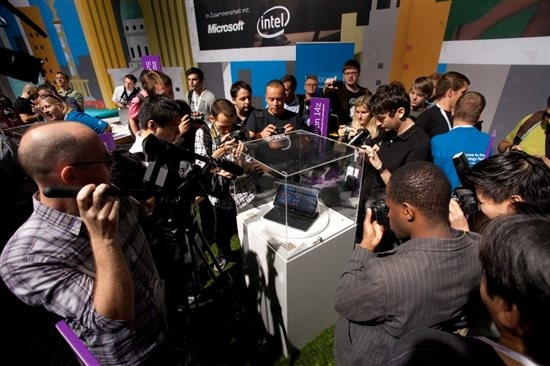 The big trend at IFA 2012 this year has been the proliferation of Windows 8 laptops, tablet, laptop/tablet hybrids, convertible tablets...well you get the idea.
Dell has now joined the party with it multifunctional Windows 8 devices - the XPS Duo 12 convertible laptop, XPS 10 tablet/laptop hybrid and the XPS One 27 All-in-One (AIO).
Dell XPS Duo 12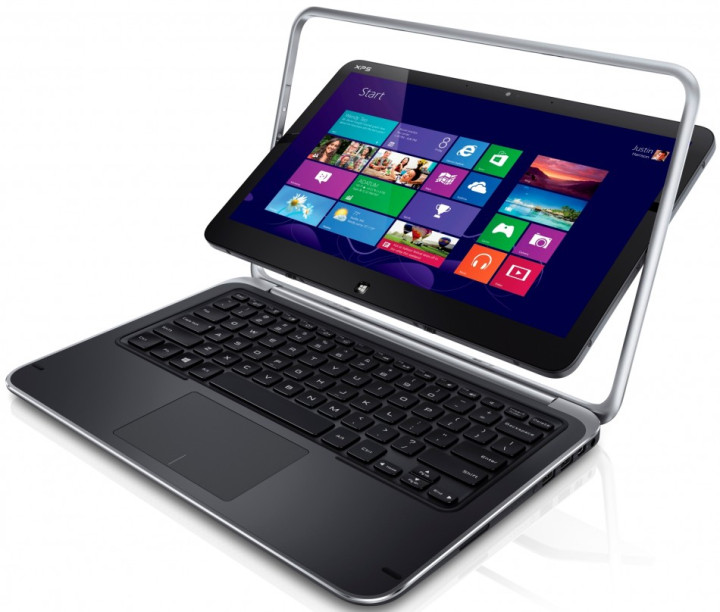 Dell's XPS Duo 12 is a convertible Ultrabook made for Windows 8 and is the latest attempt by Dell to get this form factor to work.
Last year Dell announced the Inspiron Duo, which had a screen which swiveled on hinges, allowing it to be used in the traditional laptop manner or twisted to be used like a tablet when the laptop was closed.
The XPS Duo 12 will of course take advantage of the much more touch-friendly Windows 8, but it will still need to get that hinge action to work well if it is to succeed.
The screen itself is a 12.5in IPS display with a Full HD (1920 x 1080 presumably) resolution and covered fully in Corning's scratch resistant Gorilla Glass.
The laptop is powered by Intel's third generation Core chips, with up to Core i7 available along with up to 256GB SSD. When in laptop mode, you can use the chiclet keyboard and buttonless trackpad in addition to the touchscreen to navigate Windows 8.
Obviously with a swivelling action such as the one on show here, the laptop will need to stand up to a lot of movement. To this end, Dell has used carbon fibre and aluminium in its construction - similar to the material used in the clasdsy-looking Dell XPS 13 Ultrabook.
In terms of connectivity you will get dual USB 3.0 ports as well as a mini-DisplayPort
Expected to hit the market to coincide with the Windows 8 launch at the end of October, there has been no pricing announced for the Dell XPS Duo 12 yet.
Dell XPS 10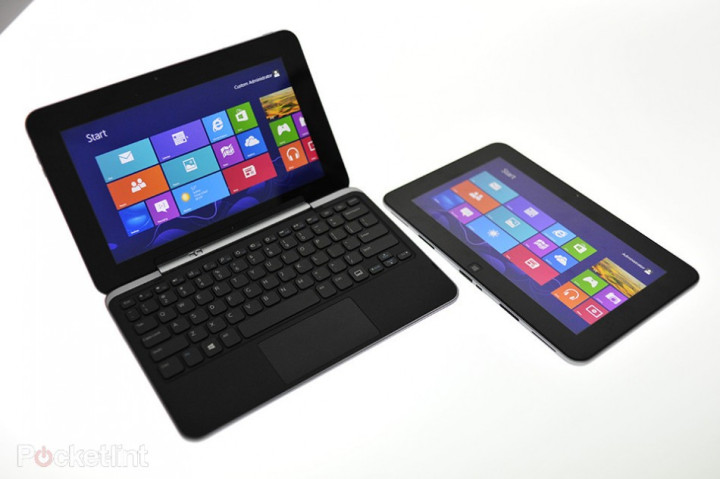 While revealing little about this Windows RT tablet/laptop combination, the Dell XPS 10 was on show at IFA following Dell's press conference today. Like Samsung's Ativ Smart PC and the Asus Vivo Tab, the Dell XPS 10 follows Asus' range of Transformer Pads by combining a tablet with a keyboard dock.
The keyboard dock is said to feature an extra battery as well as having a USB port on either side, as well as a mini HDMI port.
As we said, Dell is saying little about the XPS 10, and therefore pricing is unknown at the moment, though we would expect it to launch with the rest of the Windows 8 laptops, tablet, hybrids and convertibles on 26 October.
Dell XPS 27 AIO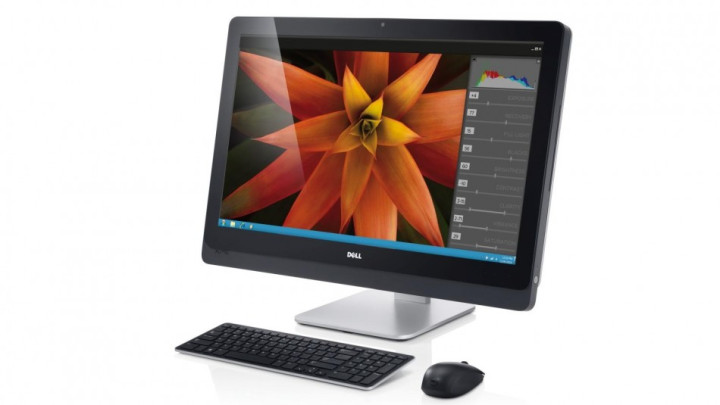 The XPS One 27 AIO, as the name implies, features a 27in screen and unlike Dell's previous AIOs, this one has a 10-point multi-touch display with a seriously impressive resolution of 2560 x 1440 pixels. The touchscreen has been specifically built with Windows 8 in mind.
Also new in this model is the adjustable stand which lets you use the XPS One 27 in a number of configurations, from practically lying flat on the table to the more traditional upright stance, seen above.
The first Windows 8 AIO device from Dell is also pretty powerful with options for Core i5 or Core i7 Ivy Bridge processors; up to 16GB of RAM; up to 2TB HDD and an optional Nvidia GeForce GT640M GPU.
If controlling the XPS One 27 using the touchscreen is not your thing, then the package comes bundled with a wireless keyboard, though oddly no mouse is included.
There is a webcam on board, a Blu-ray combination drive and the usual array of ports including USB 3.0 and HDMI.
The Dell XPS One 27 release date is set for October in the UK and US, and it is priced from £1.699 on the Dell website.