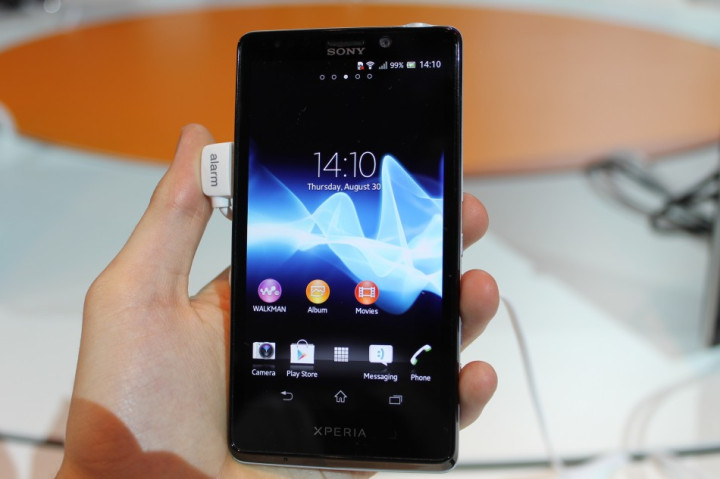 Key Features:
1.5GHz dual-core processor w/ 1GB RAM

Android 4.0

4.6in HD screen

microSD card slot

13 megapixel camera

Release date: 5 September 2012
Powered by a 1.5GHz dual-core processor with 1GB of RAM and a 4.6in HD screen, the newly announced Xperia T is Sony's latest flagship smartphone.
Sony revealed the new handset - which is used by no other than James Bond in the new Skyfall film - during its IFA press conference and IBTimes UK has spent some hands-on time with the phone to see what it's like.
The first thing we noticed was the screen, which is one of Sony's so-called Reality Displays and is very impressive, with sharp vivid colours, very dark blacks and the ability to display 720p HD video.
As it's due out soon, the Xperia T is currently running Android 4.0 (Ice Cream Sandwich), but we expect to see it, and some other Sony smartphones, updated to the new Android 4.1 (Jelly Bean) in the future.
For now though, Ice Cream Sandwich runs very well on the Xperia T, and the user experience certainly lives up to the expectations set by placing this phone at the very top of Sony's product range.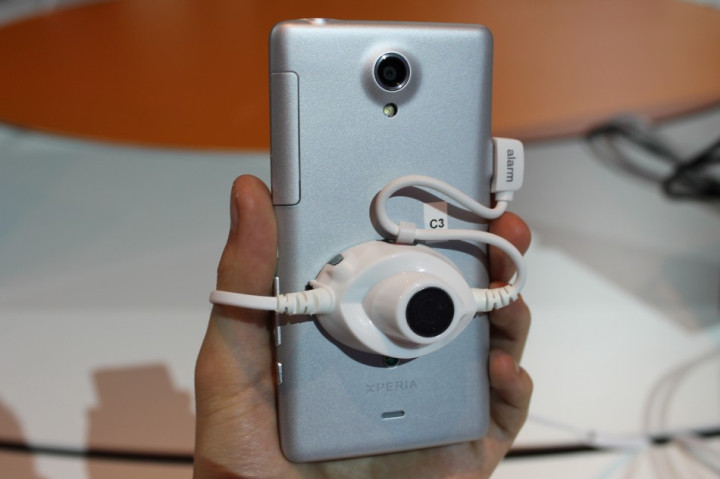 The phone feels well-made and able to widthstand a few knocks, although we were less than impressed with a flimsy plastic flap covering the microSD and SIM card slots, which felt like it could easily snap off.
Hopefully Sony will fit a more sturdy flap before the Xperia T goes on sale in the coming weeks; Sony is yet to give the phone an exact release date and pricing remains a mystery too.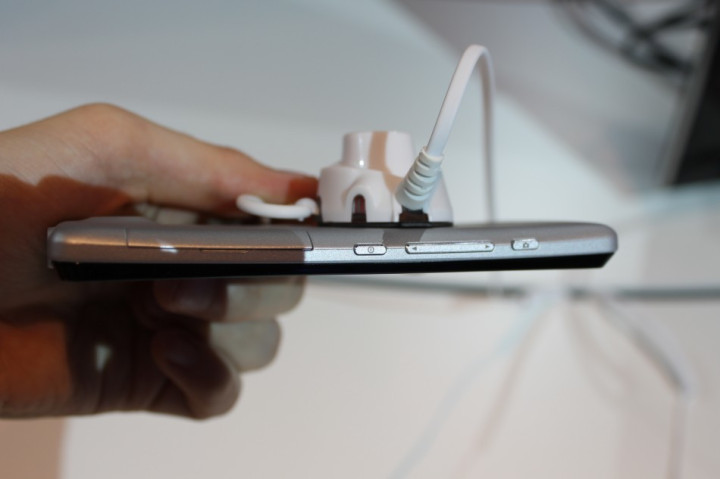 Around the back, Sony has installed a massive 13-megapixel camera with 16x digital zoom and the ability to shoot full 1080p HD video. We're looking forward to spending more time with the Xperia T and its camera to see if that huge pixel count can produce great photos to match.
Add this impressive camera to a phone with performance to match, and the Xperia T could well be knocking on the door of the HTC One X and Galaxy S3, and claim to be one of the best smartphones on the market - although a quick update to Jelly Bean will be crucial in achieving this status.
As you can see from the photo below, the Xperia T and TX look slightly different, with the TX being taller and with a different coloured back, but the only significant difference is that the T will be only sold in Germany, while the TX will be sold everywhere else.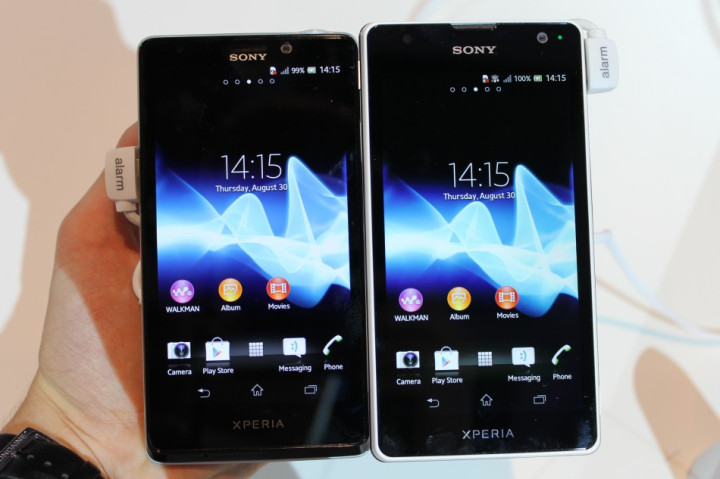 One other detail is that it is the Xperia T that James Bond uses in Skyfall, so 007 fans outside of Germany may be disappointed to hear they won't be able to buy the exact phone as used by Daniel Craig. Internally, the two phones are identical.
Must read: