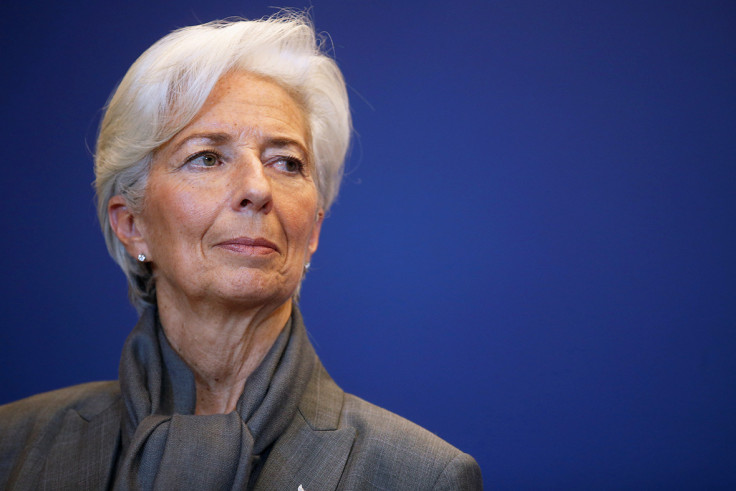 Christine Lagarde, the managing director of the International Monetary Fund (IMF), will stand trial on Monday (12 December) over the French government's €405m (£340m) payout to controversial tycoon Bernard Tapie.
The 60-year-old, who faces up to a year in prison if found guilty and a fine of €15,000, has denied charges of "negligence" over her role in the payment.
Tapie, a close associate of former French president Nicola Sarkozy, received the payout in 2008, when Lagarde was the French finance minister. Tapie, who was in charge of Olympique Marseille when they became the first French side to lift the Champions League in 1993, claimed Credit Lyonnais defrauded him when it sold Adidas on his behalf to Robert Louis-Dreyfus in the same year.
As Credit Lyonnais was partly-owned by the state, Tapie sought retribution, only for the French government to dismiss his request, until Sarkozy came to power in 2007. Lagarde, who was appointed finance minister in the same year, said the long-running dispute should be solved by arbitration and subsequently green-lighted the payout to Tapie.
Investigators alleged the arbitration process was influenced by Sarkozy, whose electoral campaign had been backed by Tapie, who served as a minister himself between 1992 and 1993. While Lagarde did not personally profit from the payout, she has received criticism for not preventing it from going through, although she has maintained that the trial is politically motivated.
Tapie, whose cycling team won the Tour de France in 1985 and 1986, has been a flamboyant and controversial figure throughout his career. His Marseille side won the French league title four times in a row but were relegated after their Champions League triumph amid financial irregularities and a match fixing scandal involving Tapie.