Impossible Collection: Billionaire Ayman Hariri wants to share his rare DC comic book collection with you
Calling all comic book fans – an exhibition showcasing a huge super-rare collection of over 1,000 DC comic books will be opening in London in 2016, and it's all thanks to a young billionaire with a really geeky passion.
Ayman Hariri, ranked 258 amongst the world's richest people by Forbes in 2006, is a Lebanese billionaire heir and one of the sons of assassinated Lebanese PM Rafik Hariri. When he's not busy running Saudi Oger, one Saudi Arabia's biggest construction companies, his passion lies in collecting incredibly rare and highly sought-after comic books featuring popular DC characters like Batman, Superman and Wonder Woman.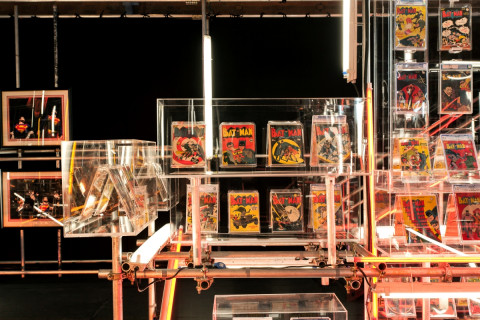 The Impossible Collection is a range of over 1,000 rare comic books including Detective #27 (the first appearance of Batman), Sensations Comics #1 (the first cover of Wonder Woman), Batman #1 (first Batman title comic), Showcase 7 (featuring the Flash) and a 1938 copy of the first ever issue of Action Comics, which featured the first ever appearance of Superman. Considered to be "the world's most expensive comic book" with only 50-100 copies still in existence, this comic book was sold in an eBay auction in August 2014 for $3.2m (£2.3m) to an unknown user, who is now revealed to be Hariri.
But even more amazing is the fact that Hariri has not one but two copies of Action Comics #1 – the second one being a copy previously owned by Hollywood star Nicholas Cage, an avid Superman fan. Cage's copy was stolen in 2000 but was eventually recovered from a San Fernando Valley storage locker and returned to the actor, who decided to sell it at auction online for $2.16m in 2011.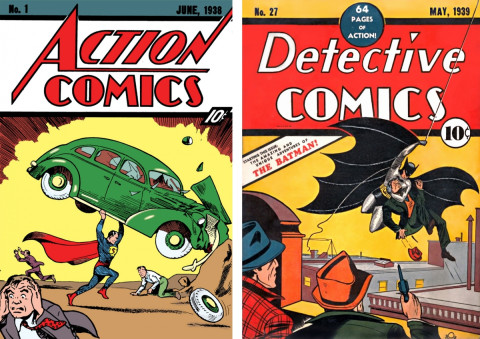 "I've been collecting comic books for 16 years and I'm 37 now. I don't know if I'm an adult yet, sometimes I am, sometimes I'm not. I'm a comic book fan and I know how comic book fans feel about the history of how comic books came to be. We really wanted to announce that all the comic books that have been bought at different times are all together in one collection," Hariri told IBTimes UK.
Hariri, who is also the CEO of a new social media platform called Vero, explains that his father's death deeply affected him and as such he has developed a deep emotional connection to the characters and their fight to uphold justice.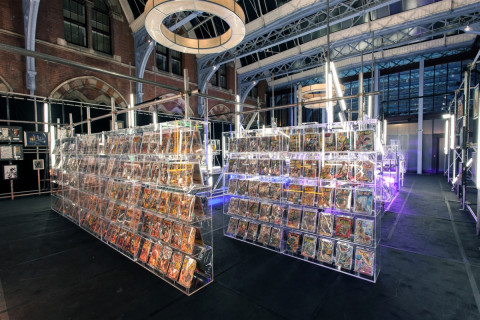 "These comic books play a big role in my life aspirationally. Looking back and trying to understand where the affinity to these characters comes from – my father was the prime minister of Lebanon and he was assassinated 11 years ago," he said.
"I had come back home after having lived away from home for a long time due to my studies and university in George Town. When I went back home I found a wonderful depiction of my father as Superman, carrying the universities, schools and hospitals above the rubble of Lebanon. That was hanging in my room as a child but obviously I hadn't seen it in a long time.
"These characters represent to me all that is good in humanity, the choice of doing good with the power you have no matter what it may be, and so I have a very close emotional connection to them."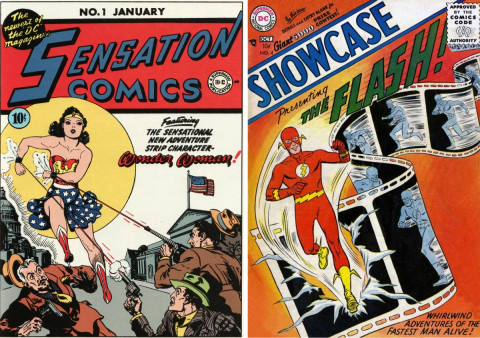 Apart from the DC comics, Hariri's collection consists of thousands of other comic books but he is unwilling to reveal how many comic books he has collected in total or how much he has spent on his collection.
He is also secretive about the amount of money he spent on a charity auction in order to win a walk-on role in the upcoming Batman v Superman: Dawn of Justice motion picture, where he plays a "concerned citizen".
"I was able to take some of my books onto the set to share the experience. Everyone involved in this movie is a really big comic book fan in one way or another, so being able to share the books and let them know I'm a true fan is a great experience for me. It was really incredible to see people in charge of lighting and sound very excited to see the books, and the actors were excited too," he said.
Hariri wants to share his collection with the world, but of course, since opening the comic books devalues them, fans will only be able to see the front and back covers, although back stories and other interactive content will be released on Vero in conjunction with the exhibition. The exhibition will definitely be held in London and is set to open around June, but the exhibition's curators still don't have a venue or a ticket price confirmed.
There are also plans to take the comic books on a touring exhibition around the world, but again, no countries or timings have yet been decided.
Highlights of the exhibition, as picked by the curators, include:
Action #1: First appearance of Superman

Action #7: 2nd ever Superman Cover

Detective #27: first Appearance of Batman

Detective #29: The 2nd Cover of Batman

Detective #31: Classic Batman Cover and pop culture icon

Showcase #4: the First Silver-Age comic book and the 1st appearance of The Flash

Sensation Comics #1: First Wonder Woman cover ever

Batman Number #1: First appearance of Joker and Catwoman – first Batman as its own title

Superman #1: First appearance of Superman in his own title and first comic book to ever go into a single character

Superman #75: Near complete interior art and the cover (also known as The Death of Superman)
UPDATE [15.59pm GMT, 30 March 2016]: The article has been amended to correct Hariri's claim that he has the "entire" interior art of Superman #75. Instead, he has the "near complete" interior art of the comic book.