With its running time of 2 hours and 33 minutes, Batman v Superman: Dawn Of Justice is already a pretty long movie. But DC Comics fans who are keen on getting even more footage of Clark Kent clashing with Bruce Wayne will be pleased to know that the special edition R-Rated DVD and Blu-ray will be even longer than the cinematic cut, making it a film so lengthy it could rival a Quentin Tarantino picture.
Zack Snyder refers to the DVD version as a "director's cut" and recently revealed just how much longer it will be and what fans should expect from the more adult R-rating [which means it could feature 'strong and frequent language and violence, nudity for sexual purposes and drug abuse'].
"[The DVD version] is a half-hour longer, and some of that additional material is some of the stuff we took out for the rating," he told The Hollywood Reporter. "I was like, 'Cool, I can put it back in for the director's cut?' There was nothing by design. This was the material I just put back in, and then when [the MPAA] looked at it again, they were like, 'Oh, now the movie's rated R.' And, by the way, it's not a hard R. There's no nudity. There's a little bit of violence. It just tips the scale."
In the UK the theatrical version has a 12A rating for 'moderate violence and threat', but it remains to be seen what certificate the DVD will have – a 15 looks the most likely.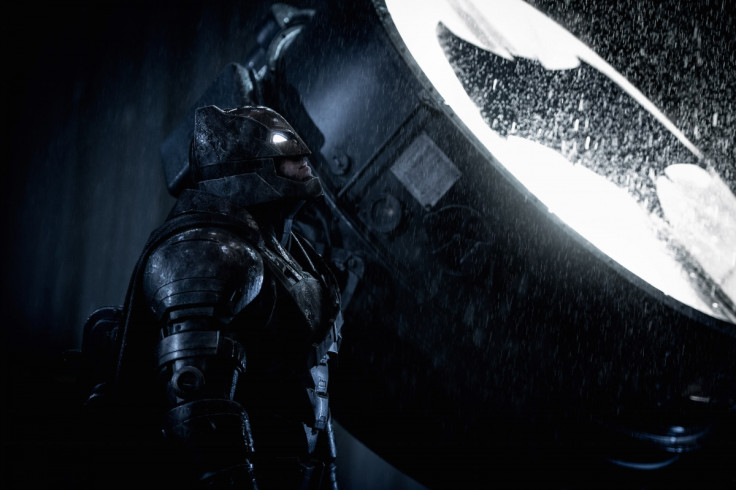 Snyder's wife and producing partner Deborah Snyder detailed how many people thought their inclusion of an R-rated cut was a response to Deadpool's success - the superhero film was a huge hit with a 15 cetrtificate for 'strong bloody violence, strong language, sex references'. However, the filmmaker later clarified that this director's cut was finished long before Deadpool reached cinemas.
Given that Batman v Superman seems quite dark already, DC fans are curious to see how much edgier the R-rated version is. Addressing complaints that Batman v Superman looks "too serious," Snyder pointed to The Dark Knight as an example of how approaching the comic book genre with sincerity can garner incredible results: "I would go back to The Dark Knight argument and say, 'Is that a bad thing? What does that mean?'
"By the way, the most serious movies I've made in the past always have irony in them. I just gave it the weight that it deserves as far as the mythological conformation. But it's still a guy in a red and blue suit fighting a guy in a black suit. I mean, they're in costumes. The movie is fun, and Batman fights Superman. If you can't have fun there, then something's kind of wrong with you."
Batman v Superman: Dawn Of Justice, which stars Henry Cavill, Gal Gadot and Ben Affleck, as well as Amy Adams, Jeremy Irons, Holly Hunter and Jesse Eisenberg, will reach both UK and US cinemas on 25 March 2016. The Caped Crusader will then have a cameo in Suicide Squad later in the same year and Wonder Woman's standalone movie will follow, slated for a June 2017 release.
For more entertainment news follow A-List on Twitter @Alistinsider