India Budget 2014: Government Leaves Gold Import Taxes Unchanged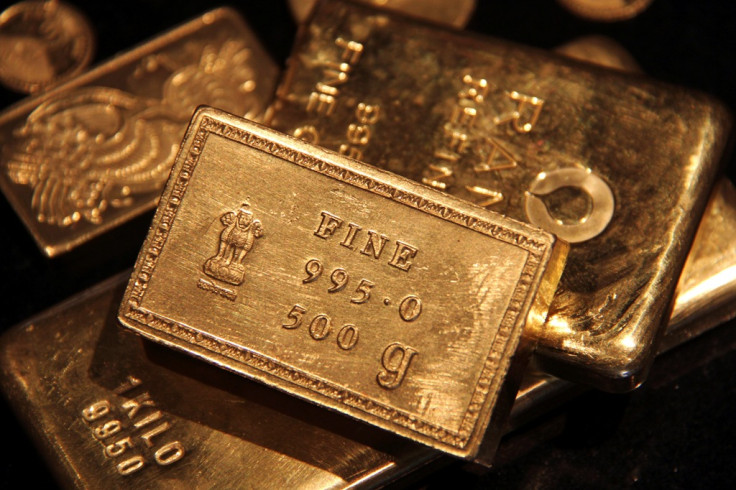 The Indian government has left record-high import taxes on gold unchanged in its first budget, disappointing traders who had expected a relaxation of the nation's tough bullion import curbs.
India is the world's second-largest consumer of the precious metal and it imports nearly all of its gold.
However, the annual budget, tabled by Finance Minister Arun Jaitley in Parliament on 10 July, did not touch upon the nation's gold import policy.
Gold Demand
Gold demand in India could be weaker this year when compared to 2013. Weak monsoon rains could hit gold consumption as about 60% of gold demand originates from rural India, which is home to more than half of the nation's 1.2 billion people.
But the budget's tax incentives for marginal savers, which 'attempt to put more money in their hands' will 'indirectly' benefit the precious metal, said Somasundaram PR, managing director, India, World Gold Council.
"Gold has been intimately interlinked with Indian society and culture as well as playing an integral role in annual household savings. It is our hope that the short-term curbs on gold, understandable at the time they were introduced, but which have led to an increase in smuggling, will be reviewed and reversed soon.
"This will liberate the jewellery industry, which employs millions in direct employment, to gear up and modernise and deliver enhanced economic contribution," Somasundaram said in an emailed note.
"The need of the hour is to stop seeing gold as part of the problem and instead focus on measures that will unlock the potentially transformative value of the gold stored in millions of private hands in order to fund growth.
"Gold can be part of the solution to the challenges that India faces today and it's time to re-engage all stakeholders to develop a coherent long term policy on gold that is aligned to the nation's economic objectives," he added.
Gold imports into India could rise 200 tonnes in the six months to December, a 14% increase over the first six months of the year, Bachhraj Bamalwa, director, All India Gems and Jewellery Trade Federation, told Reuters on 9 July.
Gold Prices
Gold rose to a high of $1344.75 on 10 July, a near four-month high from the previous close of $1327.35. It has rallied more than 7.6% since June 2014.
Indian Restrictions
India's central bank on 21 May further eased gold import restrictions, while also permitting local banks to provide gold loans to jewellers.
The Reserve Bank of India (RBI) permitted leading trading houses to import gold, a decision that afforded permission to over 20 entities, including banks, to import the precious metal.
Meanwhile, the resumption of gold loans to the sector, banned in 2013, made it easier for jewellers to finance purchases.
Earlier, in March, the RBI allowed five private sector banks to import gold, a move that marked the first step towards easing India's gold import curbs.
The Reserve Bank allowed HDFC Bank, Axis Bank, Kotak Mahindra Bank, IndusInd Bank and Yes Bank to import the precious metal, Reuters reported.
Modi May Abolish Curbs
India's new government was expected to relax the nation's tough bullion import restrictions after its predecessor raised duty on gold and tightened the movement of the metal.
Prime Minister Narendra Modi, speaking ahead of April 2014's general elections, said any action on gold must consider the interests of the public and traders, not just economics and policy.
Imports Halve
Gold and silver imports to India plunged 40% to $33.46bn (£19.84bn, €24.46bn) in the financial year 2013-14 in the wake of hard-hitting government restrictions.
Three upward revisions to the import duties on gold in 2013, to a record 10%, and restrictions tying purchases to exports, discouraged gold buying in Asia's third largest economy last year.
While official imports in 2013 reached 750 tonnes, an additional 200 tonnes was believed to have been smuggled to India, according to estimates from the WGC.
© Copyright IBTimes 2023. All rights reserved.