India's New Government Expected to Lift Gold Import Restrictions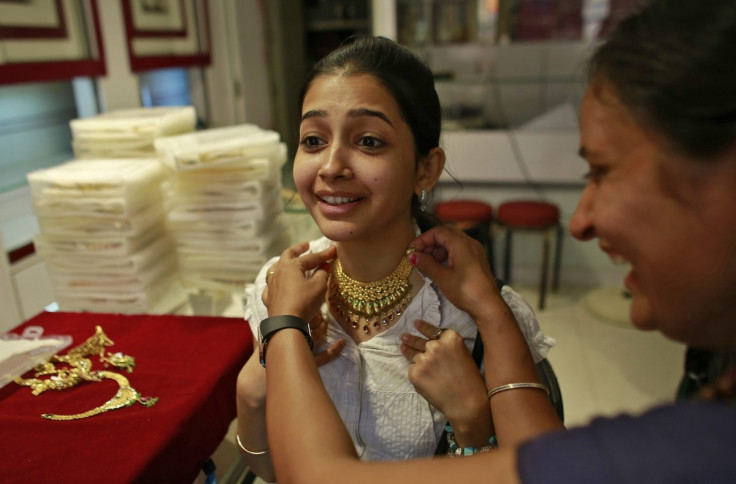 India's incoming government is expected to relax tough gold import restrictions in the country after its predecessor raised duty on bullion and tightened movement of the precious metal.
The new government's annual budget in early July and the pre-budget economic review could provide hints as to when this will happen, according to the World Gold Council (WGC).
Gold is the second-biggest expense in India's import bill.
The outgoing government made three upward revisions to the import duties on gold in 2013, to a record 10%, and rolled out restrictions tying purchases to exports to battle an inflating trade deficit.
However, the limits triggered a surge in gold smuggling into India, which is the world's second-largest bullion consumer after China.
Any roll back in these restrictions in the coming months and higher demand from India could lend support to a recovery in the global prices of the yellow metal. Prices tanked 28% last year, logging their first drop in 13 years.
BJP Stance
The Bharatiya Janata Party (BJP), which is to form government soon, has promised to review gold import duties within three months of assuming power.
India's prime-minister designate Narendra Modi, who leads the BJP, has said any action on gold must consider the interests of the public and traders, not just economics and policy.
The pre-budget economic review, which highlights the government's priorities, could "give us a signal as to when the curbs could go," Somasundaram PR, the WGC's head of Indian operations told IBTimes UK.
"With the rupee strengthening [against the US dollar] now, we expect gold import curbs [in India] to be a thing of the past in the second half [of 2014]. The outgoing government has said that the curbs were a temporary measure," Somasundaram said.
"Both markets will operate if the curbs don't go," he added, referring to grey market trade and the surge in gold smuggling.
Imports Halve
Gold and silver imports to India plunged 40% to $33.46bn in the financial year 2013-14 in the wake of tough government restrictions.
Three upward revisions to the import duties on gold in 2013, to a record 10%, and restrictions tying purchases to exports, discouraged gold buying in Asia's third-largest economy last year.
While official imports in 2013 reached 750 tonnes, an additional 200 tonnes was believed to have been smuggled to India, according to estimates from the WGC.
© Copyright IBTimes 2023. All rights reserved.