India calls Pakistan 'a terrorist state' after attack on Kashmir army base
New Delhi blames Pakistan for Uri military base attack which killed 17 Indian troops and left several injured.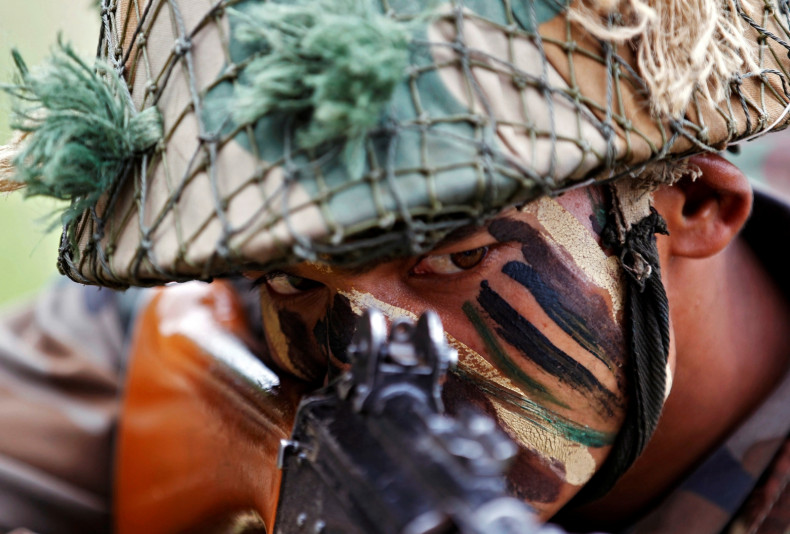 India has squarely blamed Pakistan for the latest extremist attack on its military base in the restive Kashmir region. The early morning militant onslaught, mounted by several heavily-armed Islamists, killed 17 Indian soldiers and left several others injured.
In an angry response to the tension situation, India's Home Minister Rajnath Singh said: "Pakistan is a terrorist state and it should be identified and isolated as such."
He went on: "I am deeply disappointed with Pakistan's continued and direct support to terrorism and terrorist groups." Singh, who has postponed his scheduled trips to the US and Russia, posted the messages on Twitter shortly after he held a high-level security meeting in the capital. The meeting was attended by chiefs of all the major security establishments.
Singh's accusation against Islamabad comes within hours of the militant attack, which targeted the Uri military base in the Indian-administered part of Kashmir. As many as four militants were killed in the attack. Indian security forces are combing the region to check if there are more attackers hiding.
A drone has also been deployed to hunt down militants in the area, which is located right at the border between region India and Pakistan. Islamabad has not yet responded on the matter.
This is not the first time New Delhi has claimed Pakistan's hand in extremist attacks. In the past, Islamabad, especially its top intelligence agency ISI, has been alleged to have played a key role in launching Islamist attacks on India. Pakistan denies the allegations.
Indian Prime Minister Narendra Modi tweeted: "We strongly condemn the cowardly terror attack in Uri. I assure the nation that those behind this despicable attack will not go unpunished." India's army chief and defence minister have rushed to the Kashmir valley to monitor the situation.
Though the security agencies are yet to confirm which group is behind the attack and no organisation has claimed responsibility, the hand of Pakistan-based Lashkar-e-Taiba is seen. Just days before the attack, the Islamist group's chief Hafiz Muhammed Sayeed vowed in a televised speech to turn "Kashmir into a graveyard for India's security forces".