Duterte cautions Philippines' troops 'Abu Sayyaf is hungry to establish caliphate'
Philippine militant group Abu Sayyaf frees 3 Indonesian hostages a day after it released Norwegian captive.
Philippines President Rodrigo Duterte has warned his country's troops to step up their fight against Abu Sayyaf Islamists and cautioned them the extremists want to establish a caliphate in south-east Asia.
The outspoken leader told the soldiers to quickly understand the group's tactics in order to defeat them.
Speaking at a military gathering in an army base, Duterte said: "The Abu Sayyaf no longer hungers for independence in Mindanao. They're no longer hungry for autonomy. They are hungry for a fight to establish a caliphate in Southeast Asia."
"It's a chase. You have to be quick with your ears and eyes]. You have to train more. You have to reinvent yourself from a soldier in uniform to all of you being intelligence operatives," added the president.
The Filipino army is currently engaged in a major military offensive against Abu Sayyaf fighters, who are locked down in their strongholds.
The Abu Sayyaf Islamists, who had earlier pledged allegiance to the Islamic State (Isis) group, had claimed the recent bomb attack in Davao City killing and injuring scores of people.
However, Filipino authorities are yet to officially confirm Abu Sayyaf's involvement in the bombing.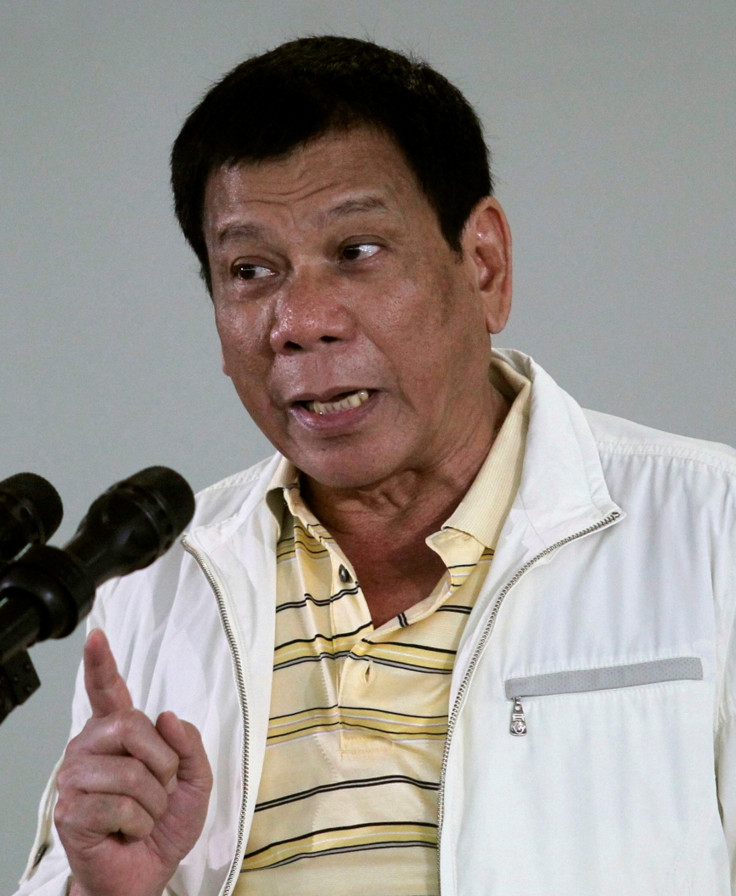 Philippines President Rodrigo Duterte seen in this file photo
Reuters
Duterte, who has been facing global criticism on alleged extrajudicial killings in his so-called drug war, insisted that he has given the defence forces "absolute authority to buy whatever is necessary" to undertake operations against the militants.
Meanwhile, the Armed Forces of the Philippines (AFP) have said the Abu Sayyaf kidnappers have released three Indonesian hostages.
The captives, abducted by Abu Sayyaf on 19 July, were freed following the lengthy negotiations led by Moro National Liberation Front (Moro).
Their release has also come a day after Norwegian Kjartan Sekkingstad was set free by the Islamist organisation. All four of them are to meet the presidential adviser shortly.
© Copyright IBTimes 2023. All rights reserved.