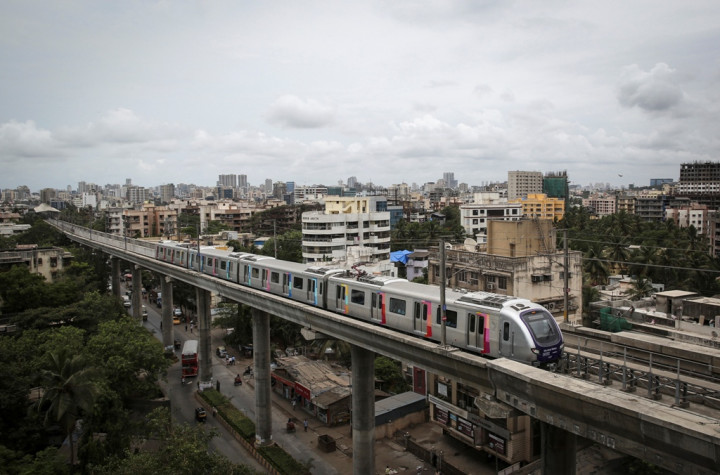 India's economy likely grew at its fastest pace in two years in the first quarter, with investments, manufacturing and construction activity bouncing back after Prime Minister Narendra Modi's pro-business regime assumed power in May.
Asia's third largest economy probably grew 5.3% between April and June, up from 4.6% between January and March 2014, the median consensus of a Reuters poll of over 40 economists showed.
The poll also showed that India's current account deficit (CAD) likely widened to $7.1bn (£4.3bn, €5.4bn) in the April-June quarter, as against a deficit of $1.2bn in the preceding three-month period, after tough restrictions on gold imports were lifted.
Economists however did not significantly alter their growth forecast for the financial year 2014-15, with the average at 5.4%.
New Delhi will put out the first-quarter's GDP figures on 29 August.
Deutsche Bank Forecast
Deutsche Bank economists Taimur Baig and Kaushik Das have forecast India's first-quarter GDP growth to rise to its highest level in eight quarters.
They also cautioned that investors had "begun expressing concern" over New Delhi's "perceived lack of urgency in articulating a time bound gameplan for big bang reform," particularly with prime minister Narendra Modi's near three-month old regime focusing "on improving ground execution rather than big bang reform".
The Indian economy remains on track to expand by about 5.8% in the financial year to March, 2015, the finance ministry's top official said on 21 August.
Finance Secretary Arvind Mayaram also said India's industrial production data suggested that corporate order-books were building up.
Mayaram said he hoped that the Reserve Bank of India (RBI) will not leave interest rates high for longer than necessary. Falling oil prices will wipe out the cost of diesel subsidies and the government will stick to its fiscal deficit target, he added.
The Indian economy expanded by just 4.7% in the financial year 2013-14, marking the second full year of sub-5% growth.