Indian Economy to Expand by 5.8% in Fiscal 2014-15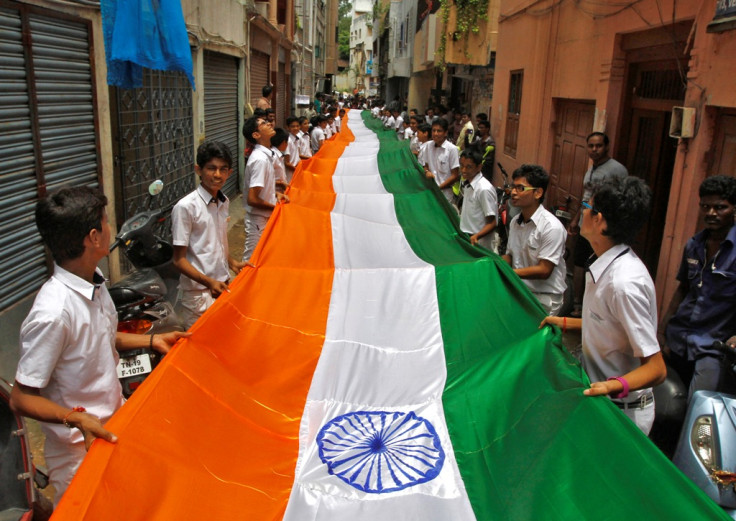 The Indian economy, Asia's third-largest, remains on track to expand by about 5.8% in the financial year to 31, March 2015, the finance ministry's top official has said
Finance Secretary Arvind Mayaram also said India's industrial production data suggested that corporate order-books were building up.
Mayaram said he hoped that the Reserve Bank of India (RBI) will not leave interest rates high for longer than necessary. Falling oil prices will wipe out the cost of diesel subsidies and the government will stick to its fiscal deficit target, he added.
Q1 GDP
New Delhi will put out the April-June first-quarter's GDP figures by the end of the month.
Deutsche Bank economists Taimur Baig and Kaushik Das forecast India's first-quarter GDP growth to rise to its highest level in eight quarters.
They also cautioned that investors had "begun expressing concern" over New Delhi's "perceived lack of urgency in articulating a time bound gameplan for big bang reform," particularly with prime minister Narendra Modi's near three-month old regime focusing "on improving ground execution rather than big bang reform".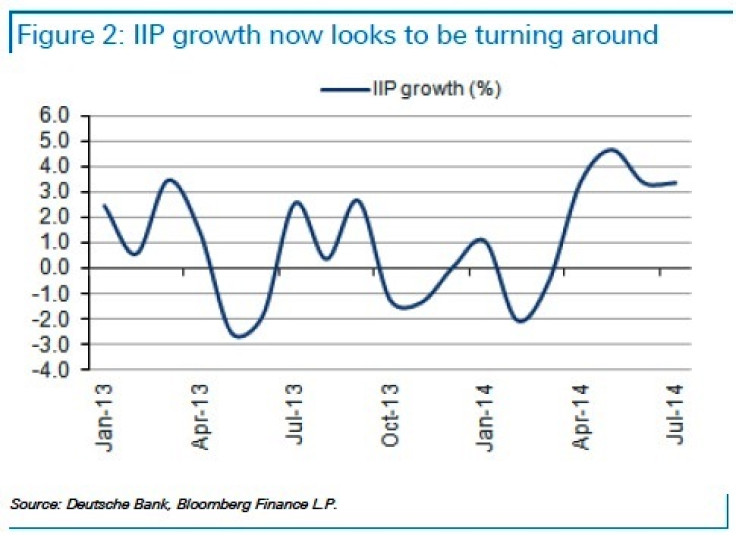 IIP picture.
Deutsche Bank, Bloomberg
Deutsche Bank said in a 21 August note to clients: "...YOY Industrial Production (IP) growth during the April-June quarter improved appreciably to a 3-year high, from the previous quarter (3.9% vs. -0.5%). This implies a robust pickup in industrial sector GDP growth for April-June which may push the headline GDP growth (data to be reported in end-August) higher by about 100bps than the previous quarter's outturn (4.6%yoy)..."
"...While we agree that articulation of big bang reform is yet to come, we are seeing an urgent focus on policy execution, particularly focused on clearing stalled projects and in attempting to simplify and streamline government processes. The Environment, Power and Road ministries and the Project Monitoring Group in the cabinet Secretariat are currently at the forefront of execution.
"In our view an urgent focus on project clearances, simplifying regulation and streamlining approvals is far more critical in catalysing a manufacturing revival and create an environment conducive for a manufacturing turnaround. However investor patience may be tested if an articulation on big bang reform accompanied with a time bound gameplan is not forthcoming over next few months. We remain confident that the government will move towards big bang reform progressively with the announcement of a gas price hike to incentivise domestic production and passing the insurance amendment bill by year end," the bank added.
The Indian economy expanded by just 4.7% in the financial year 2013-14, marking the second full year of sub-5% growth.
© Copyright IBTimes 2023. All rights reserved.