India: Supreme Court Rules Coal Mining Licences Since 1993 Illegal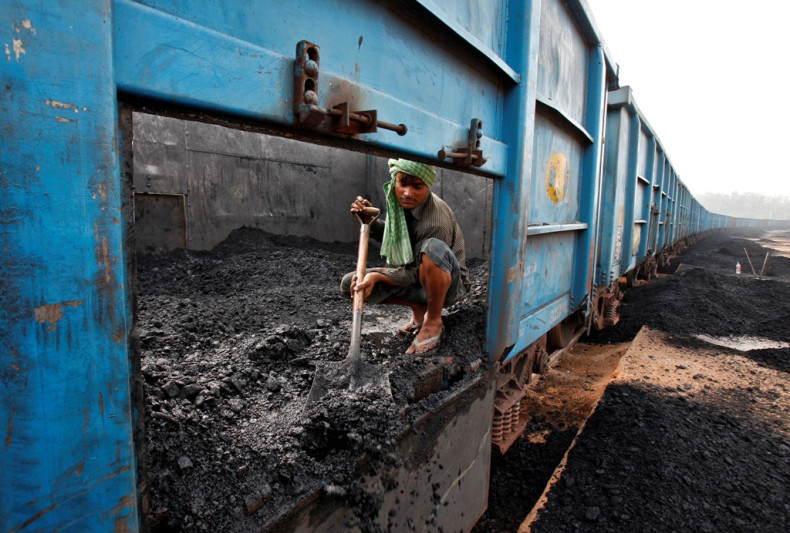 India's top court has held as illegal coal mining licences awarded to various firms between 1993 and 2009 and will now examine whether some or all 218 licences should be cancelled.
A Supreme Court ruling on the cancellation of licences is expected on 1 September.
The apex court is also expected to rule on possible fines on firms holding those mining licences.
Firms that bagged licences after 2004 but failed to develop mines could be fined heavily and could lose their licences, Nitya Nanda, Fellow, Centre for Global Agreements, Legislation and Trade (GALT), Green Growth and Resource Efficiency Division, The Energy and Resources Institute (Teri), told IBTimes UK.
"The uncertainty that surrounded coal block allocation will end. The government could come up with comprehensive guidelines governing allocation, or could award mining licences through the competitive-bidding route.
"Putting in place a reallocation process could take a few months," Nanda said.
Earlier, India's Coal Minister Piyush Goyal welcomed the 25 August court verdict.
"The fact [that the judgement] has brought to finality and closure a dispute that has been going on for such a long time is a big plus for the economy.
"The Indian economy can now go forward rapidly rather than being cast in the shadows of doubt," Goyal said in New Delhi, reacting to the verdict that pulled down the S&P BSE Metal index by 558.01 points or 4.34%.
The Chief Justice of India R M Lodha said in the judgement: "...the entire allocation of coal block as per recommendations made by the Screening Committee from 14.07.1993 in 36 meetings and the allocation through the Government dispensation route suffers from the vice of arbitrariness and legal flaws.
"The Screening Committee has never been consistent, it has not been transparent, there is no proper application of mind, it has acted on no material in many cases, relevant factors have seldom been its guiding factors, there was no transparency and guidelines have seldom guided it.
"On many occasions, guidelines have been honoured more in their breach. There was no objective criteria, nay, no criteria for evaluation of comparative merits. The approach had been ad-hoc and casual. There was no fair and transparent procedure, all resulting in unfair distribution of the national wealth. Common good and public interest have, thus, suffered heavily..."
India's national auditor has contended that the under-priced sale of coal mining blocks could have cost the exchequer $33bn (£19.9bn, €25bn) in revenues, but industry watchers and the previous Congress Party-led coalition government had cast doubts on the figure.
Coal-fired power plants generate more than half of India's electricity and remain the cheapest source of energy.