Police in Mumbai have detained two young women for using Facebook to criticise the city's response to the death of politician Bal Thakeray, prompting a torrent of criticism.
Mumbai came to a virtual standstill for the funeral of Thakeray, a controversial Hindu fundamentalist and founder of the Shiv Sena party. About 1.5 million people took to the streets to watch the procession, and 20,000 police were deployed to maintain order.
Hundreds of businesses shut down for the day, and school pupils were given a day off to mourn the loss of the controversial right-wing leader.
Student Shaheen Dhada, 21, wrote on Facebook that "with all respect, every day, thousands of people die, but still the world moves on. Just due to one politician died a natural death, everyone just goes bonkers.
"They should know, we are resilient by force, not by choice. When was the last time, did anyone showed some respect or even a two-minute silence for Shaheed Bhagat Singh, Azad, Sukhdev [late exponents of XX century's Indian Independence Movement] or any of the people because of whom we are free-living Indians? Respect is earned, given, and definitely not forced. Today, Mumbai shuts down due to fear, not due to respect."
Dhada was subsequently arrested along with her friend Renu Srinivasan, 20, who 'liked' the status. Authorities accused them of "promoting enmity between classes."
Dhada and Srinivasan were both released on bail after a 24-hour detention, and both voiced their frustration to local television crews. Renu told reporters that her offence was "not a crime" while Dhada said that her arrest was "unfair".
Dhada appeared on television with her face covered by a scarf, fearing further retaliation from Shiv Sena supporters. A group of right-wingers had earlier ransacked an orthopaedic clinic run by her uncle when her arrest was made public.
The arrests have prompted a torrent of criticism, with many accusing the authorities of unnecessarily curbing the constitutionally granted freedom of expression.
Markandey Katju, head of India's Press Council and a former supreme court justice, wrote in a protest letter to authorities: "We are living in a democracy, not a fascist dictatorship. In fact this arrest itself appears to be a criminal act since... it is a crime to wrongfully arrest or wrongfully confine someone who has committed no crime.
"Police officers who arrested the two girls in Mumbai should be immediately dismissed. That's minimum that the govt ought to do."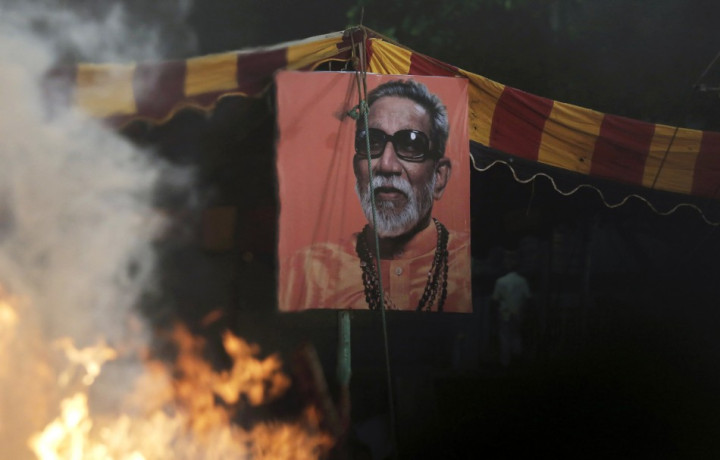 India's Telecommunications Minister Kapil Sibal said he was "deeply saddened" by the arrests of the two women.
"Freedom of speech is a very important right, and we need to protect it," Sibal told reporters, adding that the government would re-examine information technology laws to prevent future similar misuse by the police.
"We want to make sure that this law is not meant to prevent people from stating their point of view on any issue," Sibal said.
String of arrests
Online speech that is "grossly offensive or of menacing character," is punishable under Indian law, as well as insulting or outraging religious feeling. In the last few months the implementation of this law led to a series of controversial arrests.
In October a businessman in the southern Indian former French colonial city of Pondicherry was arrested for a tweet that accused the son of Indian finance minister P Chidambaram of corruption.
Ravi Srinivasan, 46, who also volunteered with India Against Corruption (IAC), was later released on bail.
In September a famous political cartoonist was jailed by Maharashtra police on sedition charges for drawings that mocked Indian officials' corruption. Charges against Aseem Trivedi, also a member of IAC, were later dropped.
West Bengal authorities also arrested a university professor for forwarding an email cartoon that caricatured the state's chief minister in April. He is now out on bail.