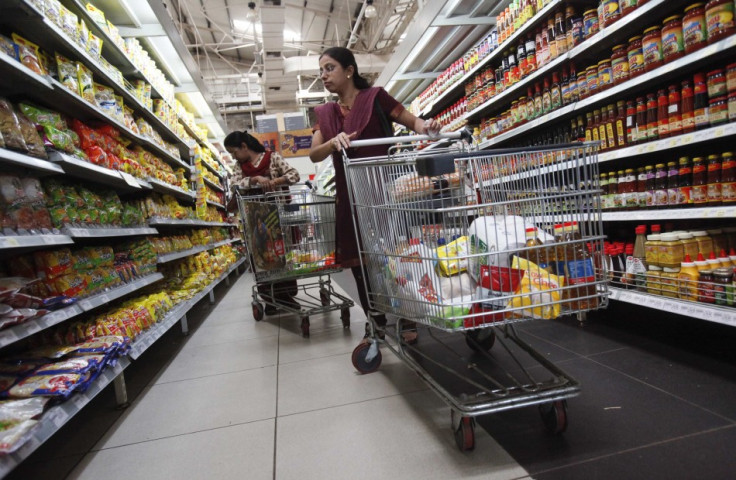 India's Gross Domestic Product (GDP) has grown 5.5 percent in the first quarter beating forecasts of 5.2 percent but still remaining at almost the lowest level in three years.
The construction sector rose 10.9 percent registering significant growth. Finance, insurance, real estate and business services grew 10.8 percent and community, social and personal services 7.9 percent, according to the Central Statistics Office.
Agriculture, forestry and fishing registered 2.9 percent growth while mining and quarrying grew 0.1 percent.
Manufacturing registered 0.2 percent growth, falling heavily from 7.3 in the first quarter of the previous year and causing concerns of being the weakest link in the overall growth of the country.
Electricity, gas and water supply disappointed at 6.3 percent, down from 8 percent the previous year.
Trade, hotels, transport and communication grew 4 percent declining heavily from the growth rate of 13.8 released in June 2011.
"The overall number is pretty good... at least a little better than expected. I think the manufacturing sector is very weak at the moment. This is the big Achilles' heel for the Indian economy right now. However, I am not overly optimistic that we are going to see a takeoff pretty soon," Glenn Levine, senior economist, Moody's Analytics, told NDTV.
Weakening global demand has forced the BRIC nations which include Brazil, Russia, India and China to focus on domestic consumption. But experts note that India has been strongly hit by policy paralysis leading to lack of reforms and threats of downgrade from rating agencies such as Standard & Poor's and Fitch.
The data may not ease the pressure on the government which is struggling to bring in economic reforms amidst a political gridlock and allegations of corruption.
Inflation has restricted the central bank of the country from cutting interest rates further although it has predicted a 6.5 percent growth by end of FY2012-13, at par with the country's growth in the previous year.
"Going forward, we expect a gradual recovery in growth during the current fiscal year ending in March 2013, but this recovery is contingent on structural reforms that will alleviate supply side constraints and improve the investment cycle. It will also depend on the stabilisation of the global economy," Leif Eskesen, Chief Economist for India and Asean, HSBC, Singapore told Reuters.
"We expect full-year growth at 6.2 percent. We believe today's data will add to the Reserve Bank of India's reluctance to cut interest rate," he said.