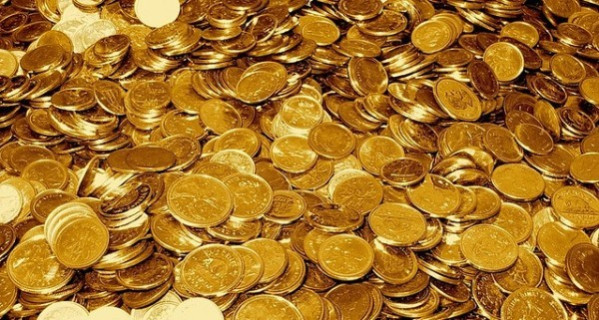 A number of wealthy Hindu temples in India are resisting the Reserve Bank of India's (RBI) demand to disclose their gold holdings, hindering the central bank's efforts to cut its gold imports that largely contribute to the country's widening current account deficit.
According to media reports, temple officials are suspicious of the central bank's motives and fighting back against disclosing how much gold they hold.
Indian temples hold about 2,000 tonnes of gold worth $84bn (€62bn, £52bn) at current prices, according to the World Gold Council.
Devotees offer gold to temples in the form of jewellery, bars, coins and statues of gods.
"The gold stored in temples was contributed by devotees over thousands of years and we will not allow anyone to usurp it," said V Mohanan, secretary of the Vishwa Hindu Parishad organisation in Indian state of Kerala, which is known for its rich temples.
Safeguarding Gold
This year, the RBI sent letters to temple boards in Kerala to disclose the details of the temples' stock of gold. The central bank later clarified that the move is part of a statistical exercise.
The Guruvayur temple board in Kerala has rejected the RBI's request. The Cochin board has also decided against disclosing its gold holdings to the RBI.
The Attukal Bhagavathy Temple trust is planning to reject the RBI request, according to the Times of India. M S Jyothish Kumar, secretary of the temple trust, told the newspaper that most of the committee members are against the RBI demand.
In July 2011, a Supreme Court committee assessed the value of the treasure found in secret vaults at the Sree Padmanabhaswamy temple in Thiruvananthapuram, the capital of Kerala. With the assessment yet to be completed, the treasure is estimated to be worth more than $20bn.
Meanwhile, the Shree Siddhivinayak Ganpati temple in Mumbai and India's richest Tirupati temple in Andhra Pradesh are taking pro-RBI stands with their gold holdings.
The Shree Siddhivinayak Ganpati temple had put 10 kilograms of its gold into a bank deposit scheme, while the Tirupati temple has lodged 2,250 kilograms of gold with the State Bank of India.
Rising Gold Imports
India's gold imports totalled $54bn for the fiscal year ended on 31 March, as the people there buy about 2.3 tonnes of gold per day on average.
The increase in the imports of the non-essential item has hurt the economy, with its current account deficit widening to a record.
India has the world's third-largest current account deficit at about $90bn (£57.9bn, €68.3bn), primarily due to its ever-rising oil and gold import bills. The country looks to bring the deficit down to $70bn by the end of the current fiscal year.
In order to rein in on the situation, the RBI had earlier hiked import duty on gold to a record 10% and tightened rules for finance companies which lend against gold.