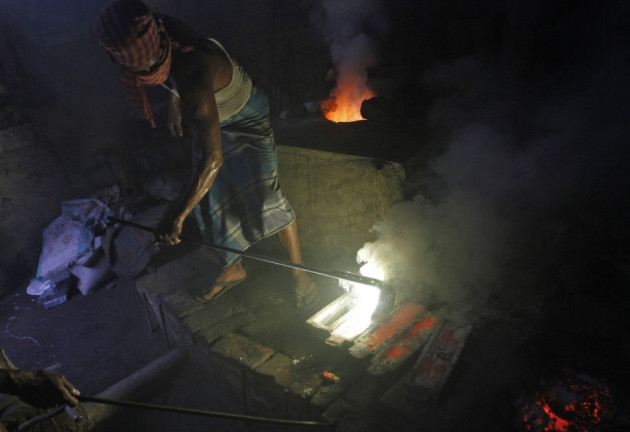 India's industrial output for July failed to meet expectations, increasing concerns of slowdown in Asia's third largest economy.
According to data released by the Central Statistics Office (CSO), mining, factory and utilities output grew at an annual 0.1 percent, below the 0.3 percent forecasted by a Reuters poll.
However, the figures showed improvement from those in June when the output contracted 1.8 percent.
"Overall, it's a reminder of what's happening in the industrial sector - we already know that the June ending quarter was not good, and the second quarter has also started on a weak footing," Anubhuti Sahay, economist for Standard Chartered told the Financial Times.
"So it's just a reminder of the weakness in the economic activity".
The figures followed a disappointing GDP rate reported for the quarter ending June and manufacturing that shrunk at 0.2 percent in July from the previous year.
The combined data is expected to put more pressure on the country's central bank to ease interest rates at its next meeting.
But a Reuters poll showed that the interest rates might remain unchanged this month as most economists expected only a slight easing for the calendar year due to inflation concerns.
The country's oil minister had recently indicated a further increase in fuel prices.
"All the indications are of a slowdown if you look at the July number for exports, core index growth, the GDP data, which showed private consumption slowing and investment stagnant. The core sector was a pointer, reflecting slowdown in mining and electricity," D.K. Joshi, Principal Economist at Crisil, Mumbai told Reuters.
"But, from the fiscal side, due to lack of concrete steps and with inflation concerns dominant at least for the near term, the Reserve Bank of India is unlikely to move on rates."
Prime Minister Manmohan Singh has been under pressure to revive India's ailing economy, but political logjam has blocked the country's prospects of further financial reforms.