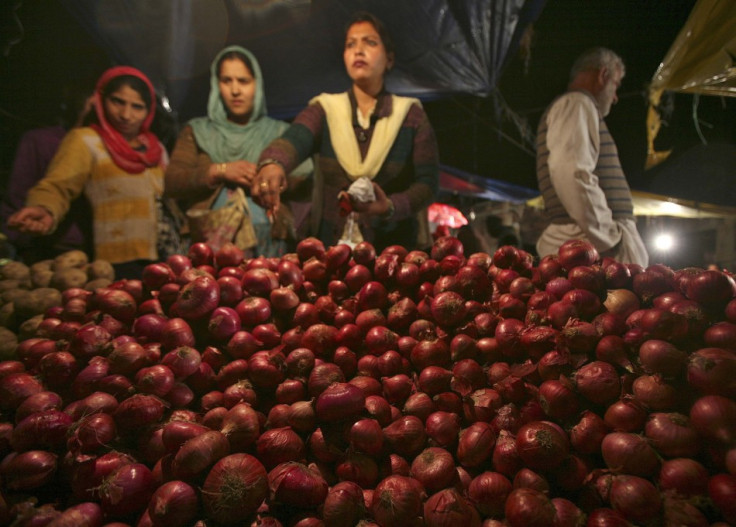 India's consumer price index (CPI) inflation rose more than expected in February, posing a setback to the central bank's policy easing initiative.
CPI inflation rose to 5.37% year on year in February from an upward revised 5.2% in January while economists had expected a rate of 5.2%.
The monthly uptick was driven by increased prices of food, fuel and power.
Food inflation moved up from an upward revised 6.4% to 6.9%, driven by vegetables, spices and lentils. The fuel and power sub-index is expected to have increased due to revision in power tariffs.
Earlier in March, the Reserve Bank of India (RBI) unexpectedly lowered its benchmark interest rates for the second time in 2015.
"Softer readings on inflation are expected to come in through the first half of 2015-16 before firming up to below 6% in the second half," RBI Governor Raghuram Rajan said while announcing the rate cut.
The bank also noted it might further reduce rates if there was data confirming continued disinflationary pressures.
Economists noted the higher inflation reading would now pose a hurdle to the central bank, as it readies further easing to boost economic growth.
"This uptick is likely to add to market uncertainty around prospects for further RBI policy easing and also makes the RBI's job a little tricky," economists at ANZ Bank said in a note.
"We think the RBI was feeling a bit behind the curve and would've ideally liked to deliver further easing sooner rather than much later."
They added that the central bank will now wait for the March inflation reading to be released in mid-April to confirm its "softer" inflation outlook remains intact.
Given the rise in inflation, the RBI is less likely to announce a further cut in rates at the upcoming meeting on 7 April, according to them. However, it could cut rates in June if inflation does not move up in March.