India: Jewellery Stocks Surge After Central Bank Further Eases Gold Norms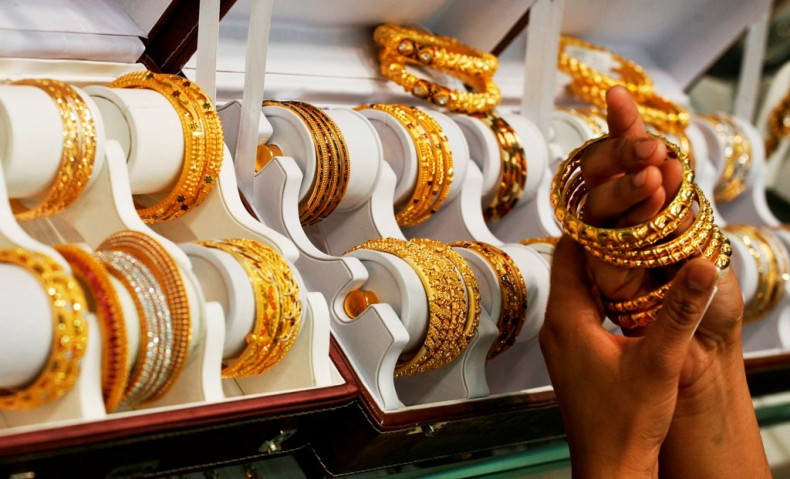 Shares of Indian jewellery firms surged on 22 May, a day after the nation's central bank further eased gold import restrictions, while also permitting local banks to provide gold loans to jewellers.
Tribhovandas Bhimji Zaveri's (TBZ) stock finished 19.96% higher in Mumbai, while rivals Gitanjali Gems' and Titan ended 11.93% and 6.5h% higher respectively.
Speculation that the Reserve Bank of India's (RBI) moves are part of a plan to eventually eliminate gold import restrictions in the world's second-largest bullion consumer boosted jewellery stocks.
The RBI on 21 May permitted leading trading houses to import gold, a decision that afforded permission to over 20 entities, including banks, to import the precious metal.
Meanwhile, the resumption of gold loans to the sector, banned in 2013, make it easier for jewellers to finance purchases.
Modi May Abolish Curbs
India's incoming government is expected to relax the nation's tough bullion import restrictions after its predecessor raised duty on gold and tightened movement of the metal.
Prime Minister-elect Narendra Modi has said any action on gold must consider the interests of the public and traders, not just economics and policy.
The new government's annual budget in early July and the pre-budget economic review could provide hints as to when this will happen, the World Gold Council's (WGC) head of Indian operations Somasundaram PR told IBTimes UK on 20 May.
First Step
In March, the RBI allowed five private sector banks to import gold, a move that marked the first step towards easing India's gold import curbs.
The Reserve bank allowed HDFC Bank, Axis Bank, Kotak Mahindra Bank, IndusInd Bank and Yes Bank to import the precious metal, Reuters reported.
Imports Halve
Gold and silver imports to India plunged 40% to $33.46bn (£19.84bn, €24.46bn) in the financial year 2013-14 in the wake of hard-hitting government restrictions.
Three upward revisions to the import duties on gold in 2013, to a record 10%, and restrictions tying purchases to exports, discouraged gold buying in Asia's third-largest economy last year.
While official imports in 2013 reached 750 tonnes, an additional 200 tonnes was believed to have been smuggled to India, according to estimates from the WGC.