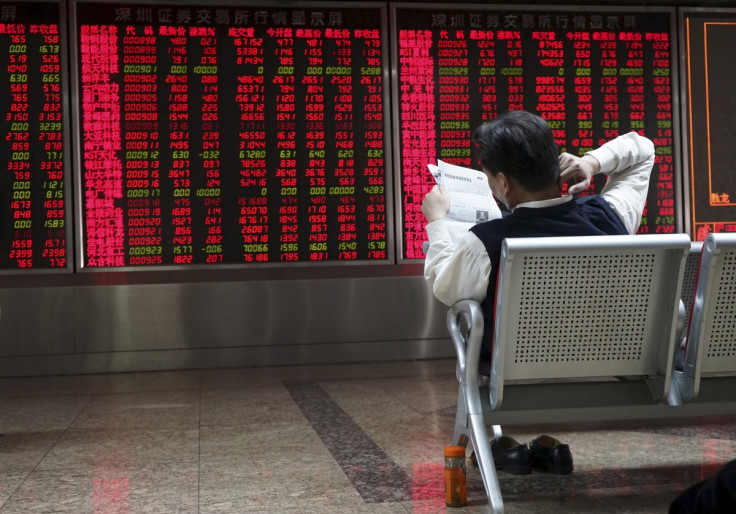 Excluding India, most Asian markets were trading lower for the day as China and Japan reported weak economic data. While China reported disappointing industrial profits, Japan announced weak consumer prices data.
Japan's Nikkei 225 was trading 0.41% lower at 19,862.84, moving further away from the 20,000 benchmark that has not been hit since mid-August. Data released on 27 November indicated the country's core consumer prices fell for the third straight month, underscoring its weak economy.
On the positive side, however, the country's unemployment rate for October fell to 3.1%, according to government data. This marked the lowest reading for the month since 1995 as a shortage of workers has led to easy job pickings for people. Despite this positive data, Japanese household spending declined 2.4% in October as compared to the previous year.
It was recently reported that the Japanese economy deteriorated more sharply than expected in the third quarter, leading to a second consecutive three-month decline, fulfilling the technical definition of recession.
China's Shanghai Composite Index was trading lower at 3,511.01, down 3.43%, while Hong Kong's Hang Seng was trading lower at 22,135.67, down 1.57%. The slump was mainly attributed to government data which showed a 4.6% decline in China's industrial profits for October in comparison to last year. This ignited fresh concerns about the country's economic slowdown.
Dickie Wong, executive director at Kingston Securities said: "This is a long-term trend. Even though the PBOC keeps on cutting the interest rate, the RRR, it doesn't help a lot. The consumer habits are changing."
Australia's S&P/ASX 200 closed lower by 0.16% at 5,202.60, South Korea's benchmark Kospi was down 0.09% at 2,028.53, and Japan's Nikkei 225 was lower by 0.41% at 19,862.84. India's BSE was trading at 26,105.49 up 0.57%
In commodities, WTI crude oil which made meagre gains on 26 November on expectation that US crude production would be trimmed and on pre-Thanksgiving settlements, was trading lower at $42.48 a barrel, down 1.30%. Brent too was trading 0.29% lower at $45.33 a barrel.