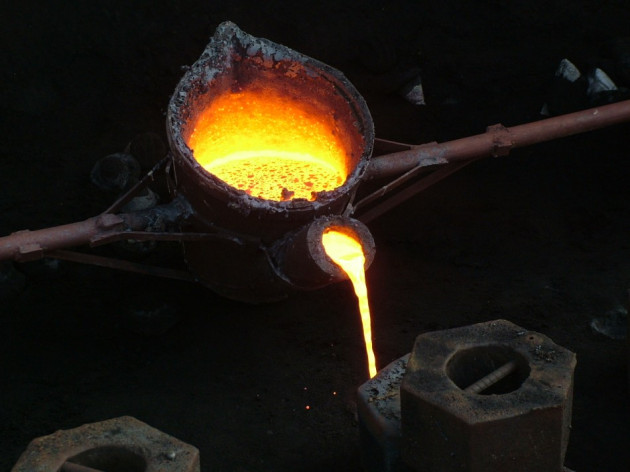 India's Purchasing Managers Index (PMI) fell in the month of August as the sector expanded at a slow pace on weakening global demand and unprecedented power failures, according to an HSBC report.
The PMI slid to 52.8 in August from 52.9 in July although manufacturing output rose and employment in the sector grew for the sixth consecutive month.
Purchasing activity was also seen to be on the rise with "anecdotal" evidence that the purchases grew with increase in productivity.
"The momentum in the manufacturing sector eased further on the back of weak external demand and output disruptions caused by the major power failures in early August," Leif Eskesen, Chief Economist for India & ASEAN at HSBC, commented in a release.
"However, employment remains a bright spot, expanding at the fastest pace since data collection started 7 years ago."
The input price saw steep rise at a slow pace while the output price inflation was seen to be growing quickly on higher import costs and taxes.
Eskesen mentioned that the possibility of further policy rate cuts were minimum as the decline was partly supply-driven and the risks of inflation still remain.
The Financial Times reported that economists said the figures, which came close on the heels of reports of 5.5 percent GDP growth, raise concerns about the country's economic condition.
The data also underscores the fact that the eurozone crisis and the subsequent weak global demand is impacting the country's economy.
"The outlook for trade remains very cautious, especially if oil prices are heading north," Shubhada Rao, chief economist of Yes Bank, told the Financial Times.
"The trade deficit is worrying and ... while we may not see as wide a current account deficit that we saw [during the fiscal year ended in March] at 4.2 per cent [of GDP], we could still see one at 3.5-3.6 per cent, which is not sustainable, especially in an environment where capital flows are contingent on macro dynamics in the economy."