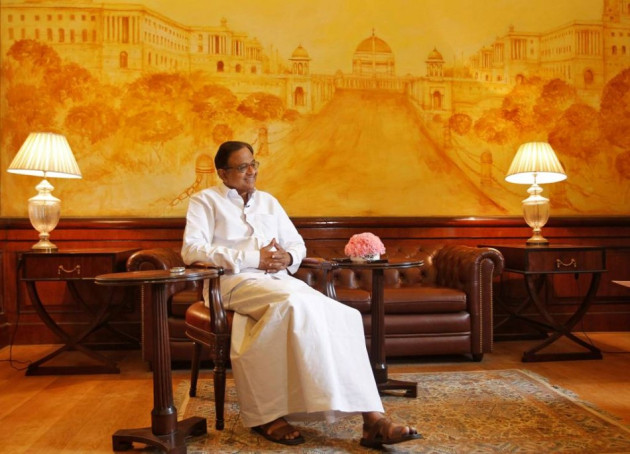 India's Finance Minister could push approximately $15bn in subsidy costs into next year's accounts in a bid to meet his government's fiscal targets ahead of national elections.
India will hold elections in five states across November and December and will have to conduct federal elections by May, 2014.
Raising domestic fuel prices would reduce the government's subsidy bill and would help Finance Minister P Chidambaram, who has been struggling to meet the fiscal deficit target of 4.8% of GDP for the year to 31 March, 2014.
However, with state and national elections drawing near, the government may refrain from hiking fuel prices, forcing Chidambaram to push some costs into the 2014 to 2015 budget.
At present, the worst-case scenario shows that $15bn (£9.3bn, €10.9bn) in costs will have to be carried forward into next year's budget, reported Reuters.
Last year, Chidambaram brought down the budget deficit by 1 percentage point to 4.9% of GDP through a similar move. He pushed nearly $15bn in subsidy costs into this year's budget and slashed in excess of $16bn in planned spending, ministry officials told the news agency.
An unnamed finance ministry official told Reuters that "the budget will simply collapse, if [the government] continue to provide subsidies" at the current pace.
"There is no alternative to a 3-5 rupees increase in diesel prices," the official added.
"Whatever we need to do, we will do. But the fiscal deficit target will be met," a second unnamed finance ministry official told the news agency.
"No one should be in doubt about that," he said.
Commenting on the size of a possible rollover, D S Malik, a finance ministry spokesman, said it was "too early to say anything at this stage."
The move to carry forward subsidy costs could boost the ruling coalition's image in the run up to federal elections: Chidambaram could then tell voters that the government had met its deficit goal.
However, any such action will burden the next government with costs that would hinder plans to boost India's sluggish economic growth.
Meeting the fiscal goal will also prevent a ratings downgrade. The country's credit rating hovers close to junk status and the loss of the investment grade rating could increase the government's borrowing costs.
Rising Subsidy Bill
Chidambaram had intended to cap the subsidies on fuel and food at 2% of GDP, or about $38bn, for the ongoing financial year.
However, these costs are now expected to rise to about 2.9% of GDP, or $55bn.
India, Asia's third-largest oil consumer, imports about 80% of its oil needs and the rupee depreciation has widened the government's fuel subsidy bill.
Meanwhile, a multi-billion dollar plan to provide cheap food to the poor has pushed up procurement and storage costs, inflating food subsidies by about 10%
Finance ministry officials in September demanded a nearly 10% increase in diesel prices to compensate for the pressure on the subsidy bill.
However, Prime Minister Manmohan Singh refused to hike prices for fear it could annoy voters and cost his Congress party the 2014 elections.
South Asia's longest serving prime minister, Singh, will lead his coalition government to the polls early next year. But weakening economic growth over the years and multiple graft scandals have dented his coalition's image.
India's economic growth hit a decade low of 5% in the 2013 financial year. Scandals rocked parliament where opposition parties have, on several occasions, refused to engage in debate about legislation that could have boosted growth.