17:37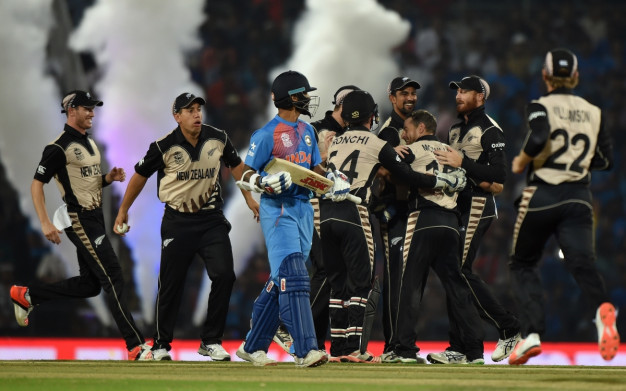 New Zealand win by 47 runs
New Zealand have shocked favourites India in the first match of the T20 World Cup Super 10. After a bright start with the ball, the hosts gave themselves a modest target of 127 runs, before capitulating in staggering fashion, losing by 47 runs.
Shikhar Dhawan (1), Suresh Raina (1), Ravindra Jadeja (0) and Ashish Nehra (0) were among the worst offenders as New Zealand's spin bowling wreaked havoc among India's batting order. MS Dhoni (30) could not rescue his side this time.
We are back tomorrow morning [9:30am GMT] when Pakistan take on Bangladesh, with live coverage of that available here.