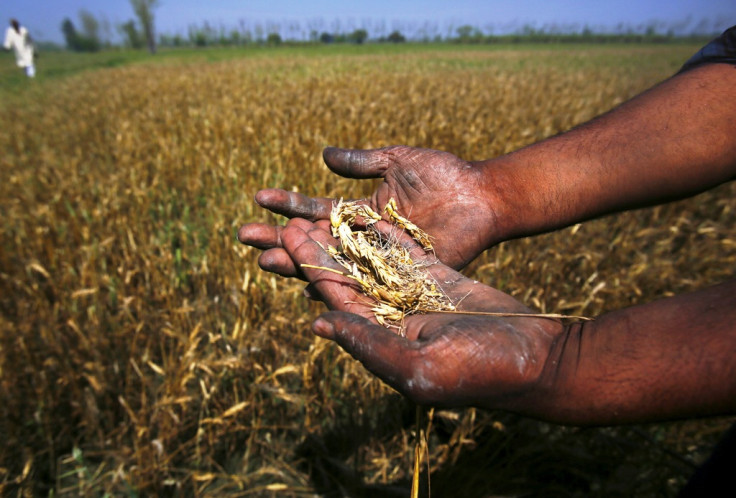 India has reportedly purchased some 80,000 tonnes of Australian wheat in recent deals, the biggest such imports by Asia's third-largest economy in five years, after untimely rains damaged the crop in the subcontinent.
Purchases by the world's second-largest wheat consumer and producer could prop up benchmark Chicago prices, which have rallied over 6% in the past two sessions amid concerns that dry weather and rising temperatures could hurt the US winter crop.
Indian flour mills have bought between 70,000 and 80,000 tonnes of Australian prime wheat for the April-May shipment at $260-$265 a tonne, including cost and freight, Reuters reported.
India could be in the market for more shipments but large stockpiles in government silos could limit purchases, the news agency added.
When stocks with the state-run Food Corporation of India (FCI) totalled 19.52 million tonnes on 1 March, substantially higher than a target of 4 million tonnes.
However, some of those stocks, which are more than two-years old, may be of average to lower quality and could be unusable.
Freight rates
Rain-damage aside, Indian millers are also importing because of lower global freight rates, which plunged to a record low in February.
Prem Gupta, a senior member of the Roller Flour Millers Association of India, told Reuters: "At times some port-based flour millers in southern India import high-protein wheat from Australia to take advantage of freight rates and lower global prices.
"If international prices are lower, it becomes economical to import rather than get cargoes transported from the main production centres in central or northern parts of India."
Wheat output and overall crop quality is seen taking a hit this year following heavy, unseasonal rain in the northern and central grain-growing regions of India just before the harvest.
While it is too early to estimate the extent of damage to the wheat crop, winter crops in over 10 million hectares could be hit, government officials have said.
Traders said the top high-protein wheat producing states of Madhya Pradesh and Rajasthan have suffered the worst damage.
India's wheat imports since 2010, when it imported around 200,000 tonnes of wheat, have been low owing to bumper domestic production.