India's Border Security Force (BSF) released video footage to counter Pakistan's claims that the Indian military is targeting civilians in their country. Border clashes between the two countries have been going on for about two weeks claiming dozens of lives of security personnel as well as civilians.
The video, which shows Pakistani border posts being hit by Indian mortar fire, is also aimed at countering Pakistan's claims that its military has so far suffered negligible damage or casualties in the ongoing cross-border firing in the northern Indian state of Jammu and Kashmir, The Times of India reported.
"The Indian retaliation (to the 'unprovoked and relentless' firing all along the international border throughout the day on November 1) was measured and accurate and aimed at military targets rather than the Pakistani civilian population," the BSF said in a statement.
"An accurate and coordinated fire assault by the BSF, executed with complete precision, destroyed a number of Pakistani forward posts," the statement added.
On Tuesday (2 November), the BSF claimed that their shelling destroyed 14 Pakistani posts. "Always sensitive to human rights concerns, the BSF refrained from inflicting any civilian damage on the Pakistani side," it noted.
Tuesday reportedly witnessed heavy exchange of fire that began at 6am India time (12.30am BST) and continued until late afternoon. The BSF claimed that some eight civilians, including three children, were killed in the firing and about a dozen were wounded. However, Wednesday was quiet with no incidents of firing.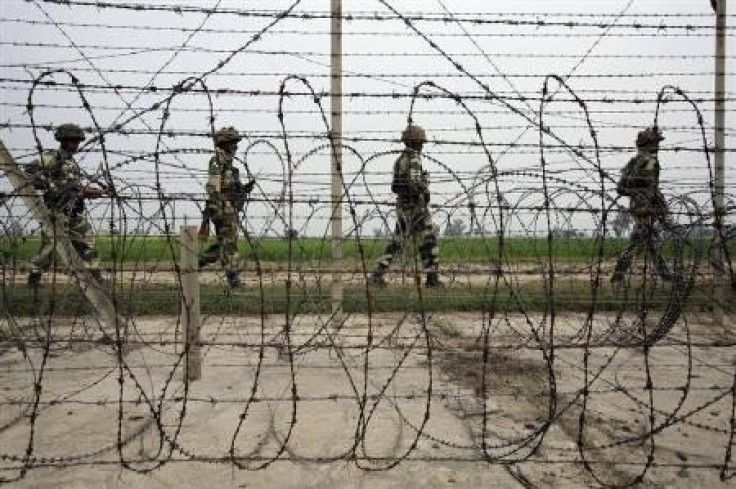 The border clashes erupted after the Indian army claimed it carried out "surgical strikes" in Pakistan-administered Kashmir and killed over 30 militants. Pakistan denied the claims and accused India of inciting violence in the border areas. Both the countries blame each other for violating ceasefire and for the deaths of innocent civilians.