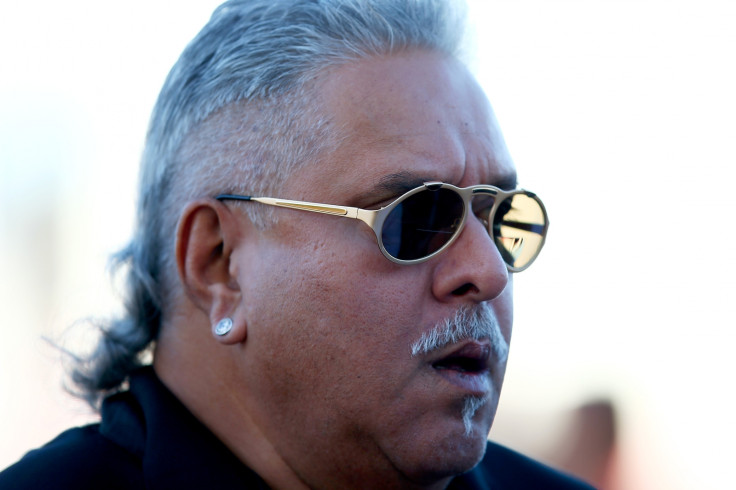 A Delhi court has ordered former liquor baron Vijay Mallya to personally appear for the hearing after he made a rare public appearance in the UK on Friday, 8 July. The Patiala House Court had lifted the earlier exemption which Mallya enjoyed and told him to face the court on 9 September.
The flamboyant Mallya, nicknamed India's Richard Branson, faces charges of money laundering and is accused of syphoning off millions of pounds from his businesses. Mallya, who has been declared a "proclaimed offender", allegedly owes more than a billion dollars to as many as 17 financial institutions, some state-backed, in the country.
The 60-year-old left the country in a dramatic turn of events and refused to co-operate with the investigation agencies claiming the charges are politically motivated.
On Saturday, 9 July, the specially set up court heard a petition from the Enforcement Directorate, the agency which probes financial crimes in India which is demanding Mallya personally appear in the court.
The court order came a day after Mallya appeared at a practice session for British Grand Prix in Silverstone. Speaking to reporters at the venue where he made the first public appearance since he left India.
According to NDTV, Mallya said: Sadly I am currently unable to travel. That has to go through due legal process and since I am now spending my time in England – far more regulated, less hectic – I'm doing what I'm passionate about and one thing I sure am passionate about is Force India [Sahara Force India F1 Team] and Formula One and I spend a lot more time, I get a lot of pleasure out of it and the team is delivering the results."
He has sternly denied returning to Indian unless there is promise of a free trial in the country. His diplomatic passport was revoked shortly after he left the country in March 2016. New Delhi has requested the UK government to deport him immediately, but the British government London has refused, but has said it can assist with formal extradition procedures.
Mallya has a permanent residency permit in the UK.