Vijay Mallya gets arrest warrant from Indian court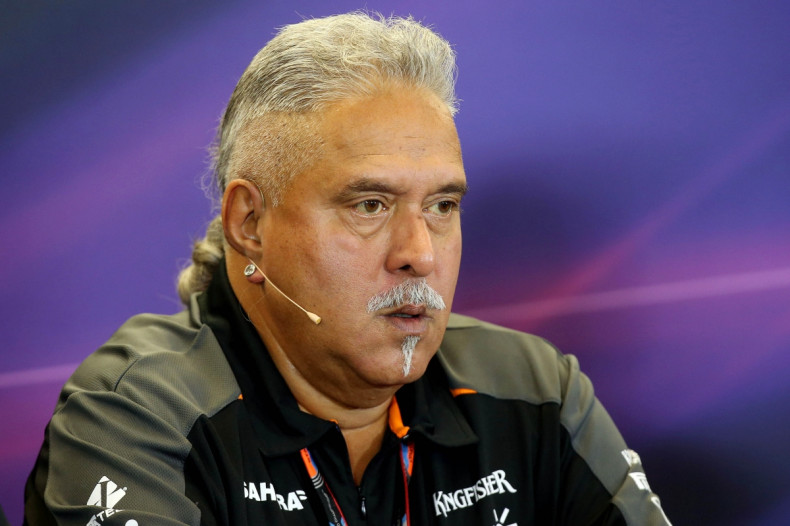 A special court in India has issued a non-bailable warrant against liquor baron Vijay Mallya, the chairman of the UB Group. India's Enforcement Directorate (ED), which secured the warrant, hopes to bring back the flamboyant business tycoon to the country within the next 15 or 20 days.
The ED sought Mallya's arrest for allegedly siphoning off 4.3bn Indian rupees (£45.2m) from the IDBI bank. The case involving Mallya, often referred to as the "king of good times" and "India's Richard Branson", was registered under the Prevention of Money Laundering Act.
Mallya has been engaged in a bitter battle with multiple state-backed Indian financial institutions over unpaid debts worth more than 90bn Indian rupees. He has been accused of pumping the loaned money into purchasing assets abroad instead of injecting it in the now-defunct Kingfisher Airlines, which faced turbulent times and had to be grounded.
The ED, which is responsible for investigating money-laundering and foreign exchange irregularities, will pass on the arrest warrant to India's external affairs ministry in order to secure Mallya's arrest with the help of the UK government as he is currently thought to be in Britain. Though his exact whereabouts are unknown, he is widely thought to be in the UK.
According to the Hindustan Times, the ED is likely to move Interpol to help get Mallya deported.
Ignoring three summonses, Mallya failed to appear before the investigators after he left India amid an uproar when a consortium of banks was scrambling to question him. At the ED's request, the government had earlier revoked Mallya's diplomatic passport.
On the same day the special court in Mumbai issued the arrest warrant, Mallya's representatives filed a petition challenging the ED's claims. The application reads: "A detailed explanation of the utilisation of the proceeds of the IDBI loan with relevant supporting documents including copies of swift messages with details of foreign remittances will be furnished to the ED in the next few days."