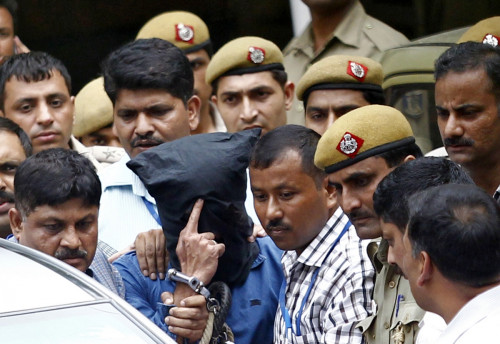 Islamist operatives working for the militant outfit Indian Mujahideen (IM) have been plotting to convert oil tankers into deadly bombs for mounting large-scale attacks, it has emerged.
By attaching IEDs (Improvised Explosive Devices) to large oil-carrying vehicles, the insurgents are conspiring to stage attacks in public places, Indian intelligence officials have warned.
The latest revelation comes in the wake of the arrest and interrogation of the group's top operative Yasin Bhatkal, the alleged founder of IM.
"Bhatkal has revealed that the plan is to convert an oil-carrying goods train into a mega-bomb" an intelligence official familiar with the matter told the Hindustan Times.
"Once one wagon explodes due to an IED (improvised explosive device) blast, other wagons will also blow up, turning the goods train into a big firestorm."
It is also believed that members of the insurgent outfit carried out initial experiments as part of their terror plot.
Bhatkal, a skilled bomb-maker, was apprehended by Indian officials on the Nepali border on 27 August. He is thought to have revealed a wealth of information pertaining to the group's activities.
Meanwhile, security has been beefed up across Indian airports following fears that the IM may attempt to hijack aircraft in the run-up the country's Republic Day on 26 January.
"Recent inputs are indicative that IM operatives may organise the hijacking of aircraft or forcible intrusion at uncategorised, smaller airports which are vulnerable to demand the release of Yasin Bhatkal," said the Bureau of Civil Aviation Security (BCAS), the Times of India reports.
In 1999, militants hijacked an Indian Airlines aircraft en route to Afghanistan's Kandahar, and secured the release of three detained militants in return for freeing the hostages.