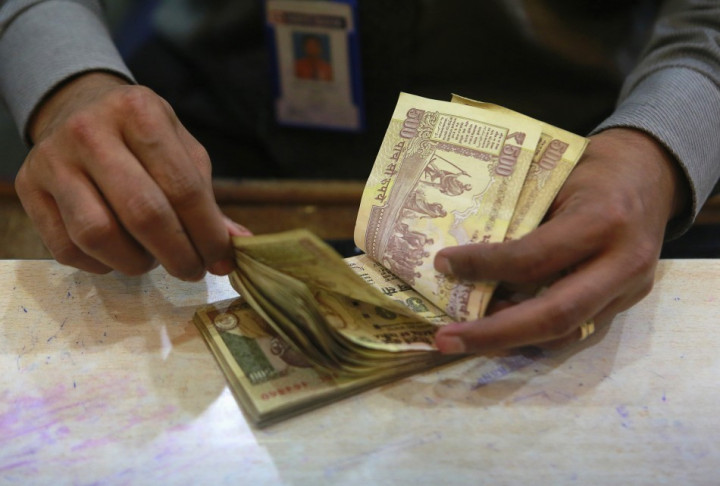 India's trade deficit narrowed in October helped by a drop in oil imports, official data showed on 17 November.
The rupee moved off Friday's one-month low helped by the numbers as well as weakness in the dollar, traders said.
The October trade deficit came at $13.35bn, down from $14.25bn, while analysts were expecting a wider $15bn plus amount.
Exports value fell to $26.09bn from September's $28.90bn but imports dropped by a wider margin to $39.44bn from $43.20bn.
USD/INR edged lower to 61.62 from Friday's close of 61.85, which was its highest closing value since 16 October.
The rupee had fallen 0.45% against the dollar on Friday, and the gains on Monday has just reversed a portion of that.
Traders said general weakness in the dollar too helped the rupee on Monday in addition to profit-taking in the pair after the currency pair neared the medium term resistance level of 62.0.
"Trade data outcome was not a big surprise as everyone knew the impact of global crude price slide. What is more important is the general dollar availability and further cues about that," said the Treasury head of a state-run bank.
Traders said the dollar/rupee pair is likely to break above the 62-mark unless there is big reform surprise on the positive side domestically as the dollar is able to keep the upward momentum despite a lower-than-expected payroll number for October.
Monday's yen rally following the Japanese GDP data has in fact dragged the greenback lower as negative sentiment in the Asian major prompted investors there to shun risky assets elsewhere and seek the safety of government bonds.
Traders said the drag related to yen move is unlikely to last long and the next push higher in the dollar can weaken rupee beyond the 62-mark.
The next important data from India is the GDP data for the July-September quarter. In the previous quarter, Asia's third largest economy had expanded 5.7% and analysts have been predicting better prospects for the country in the foreseeable future.