Indonesia Losing 1,500 Islands to Rising Sea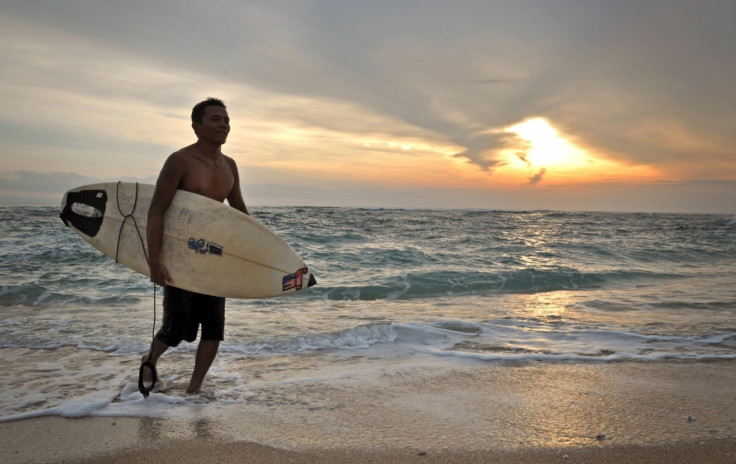 About 1,500 islands in Indonesia are threatened by the rising sea levels and are considered at high or extreme risk.
The islands will be under water by 2050, according to a latest report in The Strait Times.
Threat from climate change is worse for Indonesia due to several other socio-economic factors prevalent in the country.
"High poverty and population density levels, along with the concentration of economic assets in areas exposed to extreme events associated with climate change, exacerbate risks in Indonesia," the report said.
The report suggests that Soekarno-Hatta International Airport, which is about 5km from the seafront and serves Indonesian capital Jakarta, will be wiped off the map by 2030.
By 2050, northern districts of the capital will turn into lakes.
"This archipelago's biggest threat is rising sea levels, where 42 million people living 3km from the coast are vulnerable if estimated sea level rise reaches up to 90cm by the end of the century," Ancha Srinivasan, principal climate change specialist with the Asian Development Bank (ADB) told The Strait Times.
Indonesia is an archipelago comprising of over 17,500 islands, of which 6,000 are permanently inhabited.
Indonesia has already lost 24 small islands off Aceh, North Sumatra, Papua and Riau between 2005 and 2007 to rising sea levels due to climate change, according to a Ministry of Marine Affairs and Fisheries report.
About 40% of the area of capital Jakarta is below sea level. If sea levels rose by half a metre, half of the capital would be submerged, experts have warned.
Moreover, the rise in acidity in sea water is affecting the marine life, pushing fishes to drift further to the ocean.
"It may be a small change, but had a significant impact on marine ecosystems and fish spawning habits," Ancha said.
© Copyright IBTimes 2023. All rights reserved.