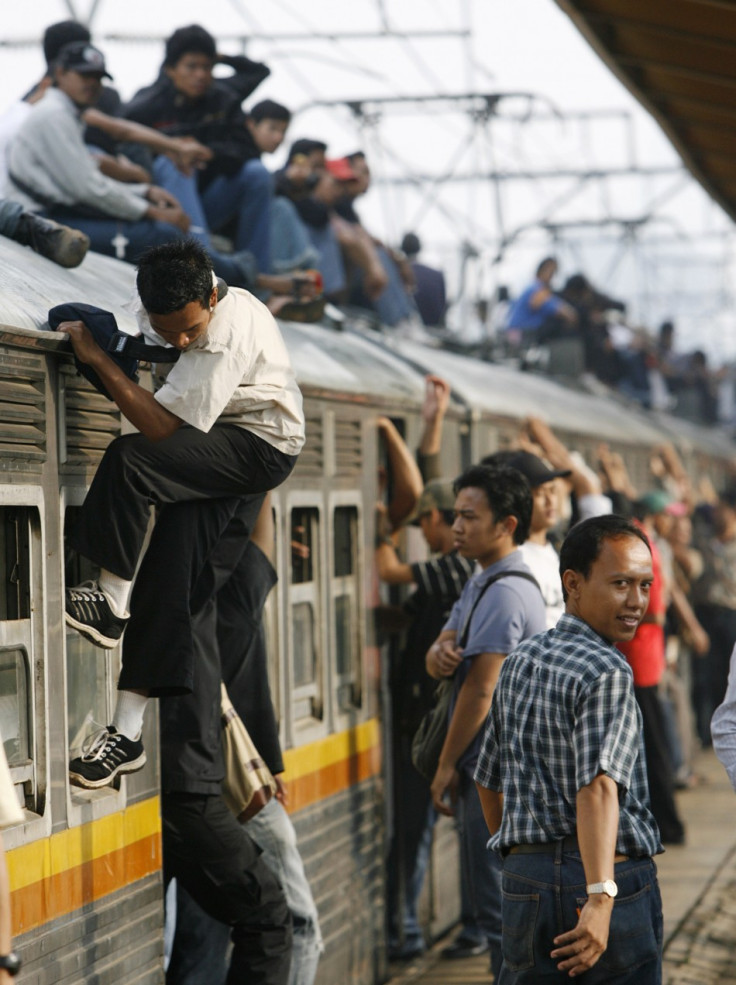 Railway authorites in Indonesia have stepped up their campaign against commuters who hitch rides on the roofs of trains by using a method that could prove fatal - hanging concrete balls.
The nation's railway network, a legacy of Dutch colonisers, is fraught with problems and has been crumbling for years.
Roof riders, also known as train surfers, have turned to seeking passage on the top of trains to escape the country's overcrowded lines, avoid paying fares or simply for the thrill.
A variety of methods have been employed to discourage roof riders in the past, including putting barbed wire on the tops of trains, threatening surfers with dogs and even seeking the help of religious leaders, AP reported.
The latest deterrents are grapefruit-sized concrete balls suspended above the tracks at either end of station platforms.
"We've tried just about everything [to get them to stop] but nothing seems to work," said Mateta Rizahulhaq, a spokesman for the state-owned railway company PT Kereta Api.
"Maybe this will do it."
The operation has been limited to an area just outside the capital Jakarta but if successful there are plans to extend it to other areas.
"They don't have to sit on top," Rizahulhaq said. "We've already told them, if the train is full, go to the office. We will be happy to reimburse [the cost of] their tickets."
Train surfer Mulyanto, 27, said: "I was really scared when I first heard about these balls.
"It could be really dangerous. But I don't think it'll last long. They've tried everything to keep us from riding. In the end, we always win. We like it up there. It's windy, really nice."