Two volcanoes in Indonesia over 1,000 miles apart have erupted within hours of one another, disrupting flights and sparking a mass evacuation of thousands of displaced villagers while others internal refugees still wait to return to their homes after an earlier eruption.
Mount Sinabung and Mount Merapi both erupted over the weekend, with Sinabung spewing ash 8km into the air. A total of 6,000 villagers living near the mountain in north Sumatra have been evacuated from the most recent eruption and one from earlier in November.
People displaced by the volcano's earlier eruption were still housed in temporary shelters set up by emergency services, unable to return to their homes. The volcano has erupted several times since September.
Mount Merapi, which killed 353 people with its last major eruption in 2010, spewed thick smoke 2km into the sky and rained ash on a number of towns.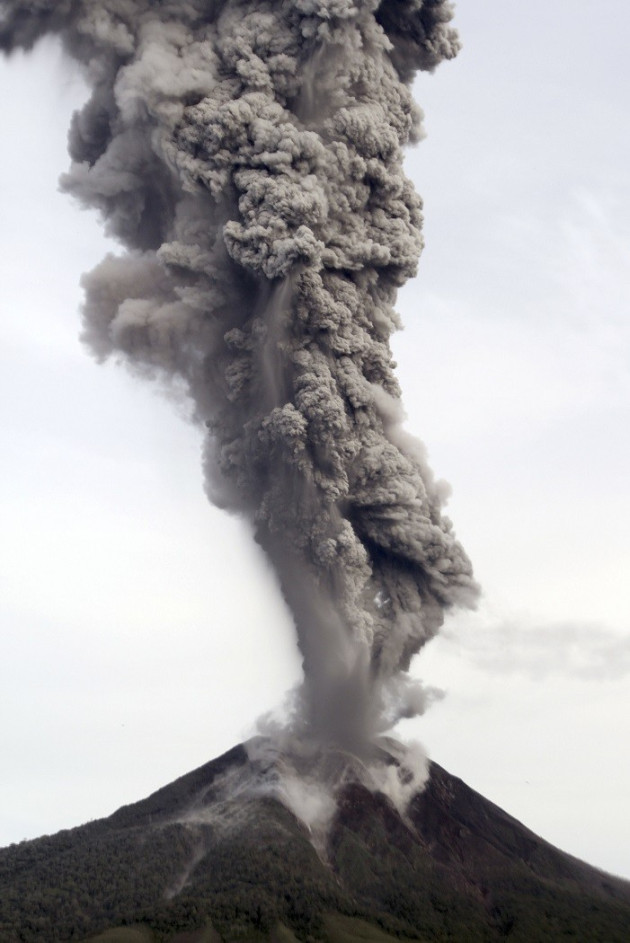 An officer with the Mount Merapi Observation Post in Babadan told Indonesia's Antara news agency: "The peak was not visible due to the thick haze.
"Massive rumbling was heard for around two minutes. However, the outer observation post said that the mount had only spewed black smoke."
The head of the Disaster Mitigation Agency in Sleman district said: "Residents are well aware of disaster mitigation related to Mount Merapi. When they see activity on the mountain, they promptly adopt safety measures and head to the refugee assembly point.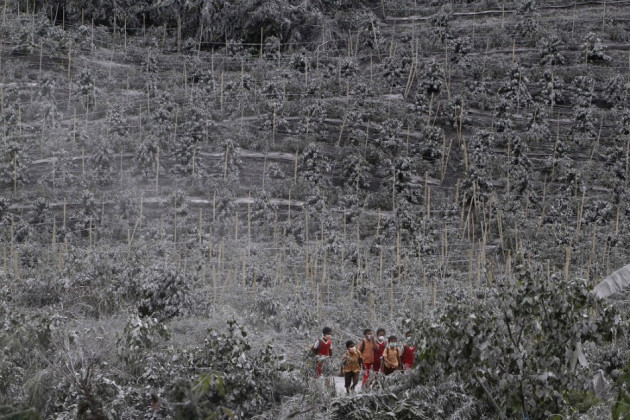 "There were around 600 families assembled together in each hamlet, with some of them taking shelter in Glagaharjos village hall."
Seismic activity beneath Mount Merapi has resulted in a Level 1 alert. Mount Sinabung is at Level 2, close to the most extreme warning level.
Bamband Ervan, of Indonesia's Ministry of Transportation, advised all airlines to avoid flying near Sinabung.
"The transport ministry is redirecting flights away from a certain path because of Mount Sinabung's latest eruption," Ervan said. "If there is a latest change, we will issue notifications."