Mount Sinabung in Indonesia has erupted and sparked a mass evacuation from villages in north Sumatra.
Authorities raised the alert to Level III, the second highest on the country's scale, as seismic activty increased.
Nearly 1,700 people from surrounding villagers were cleared from their homes. The National Disaster Mitigation Agency (BPBD) said refugees had been homed in shelters set up by the military and the police.
BPBD said food, drinks, blankets, masks, tents and sanitation facilities are urgently needed by refugees.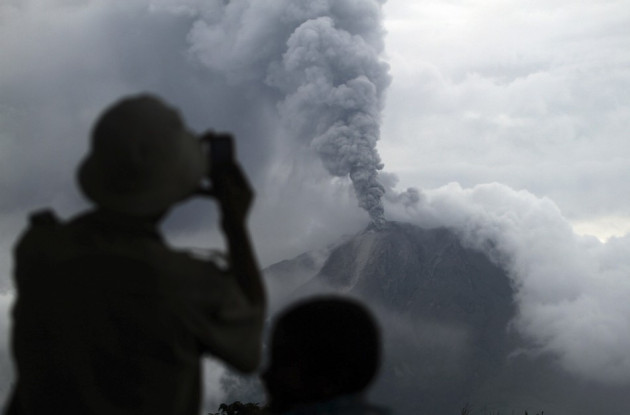 The volcano spewed ash 7km into the sky. According to the Jakarta Globe, a series of eruptions continued to cause tremors.
BNPB spokesperson Sutopo Purwo Nugroho said: "The evacuation aims to protect the local residents from the effects caused by the increased volcanic activities of Mount Sinabung."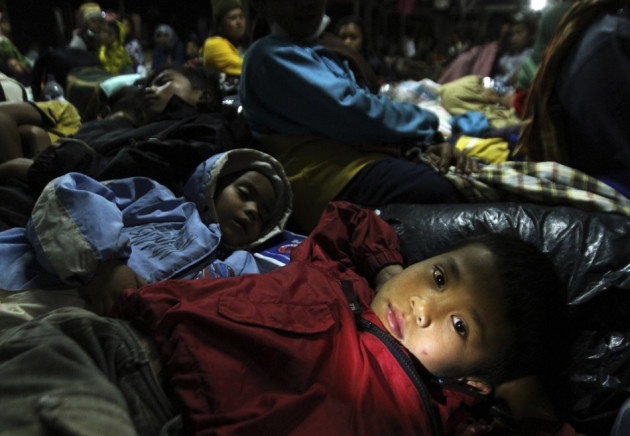 He said that despite evacuation warnings issued, some villagers decided to remain in their homes.
Mount Sinabung is in the Pacific "Ring of Fire", where over 120 active volcanoes lie.
The volcano was dormant for hundreds of years until 2010 when it caught scientists off guard and erupted, killing two people and forcing the evacuation of 30,000 people.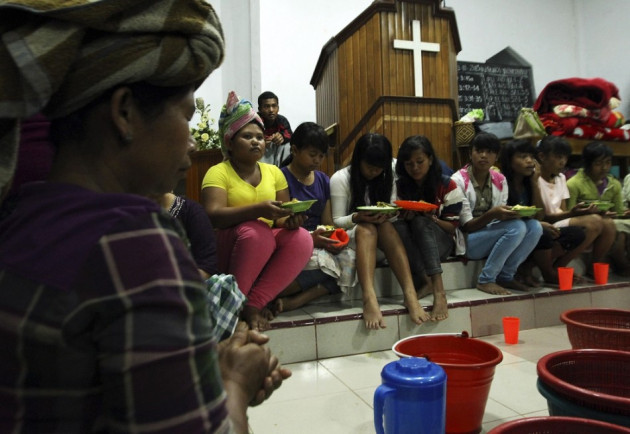 Thousands fled following an eruption in September.
Two eruptions were recorded within the space of just a few days and around 6,000 people had to be taken to temporary shelters across the Karo district.
It also erupted in October, with ash and black smoke thrown 3km into the air.