Indonesian volcano Mount Sinabung has erupted again, two days after thousands were forced to flee their homes following an eruption at the weekend.
The volcano, in North Sumatra, spewed volcanic ash and thick smoke five kilometres into the air just after midday local time, Indonesia's Antara news agency reports.
This was the second eruption in recent days and over 6,000 people have evacuated the area, taking refuge in temporary shelters across the Karo district. Reuters said a further 1,000 people had been evacuated after the second erruption.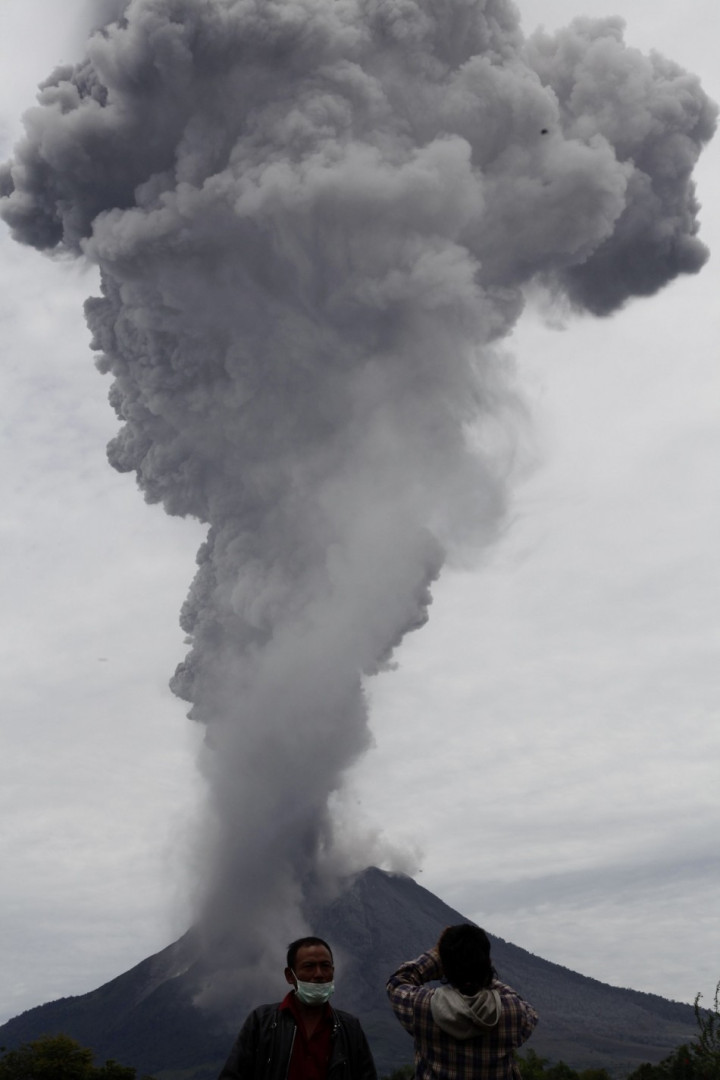 Before the latest eruption, Aktif Sembiring, an evacuee from Beras Tepu village, said he was frightened to return home.
He told the Jakarta Post: "We are afraid that the volcano will erupt again. That's why we decided to take shelter at the mosque. We left our belongings behind. We don't care about our stuff as long as we are alive.
"We have no idea how long we are going to stay here [at the shelter]. We hope the situation will improve."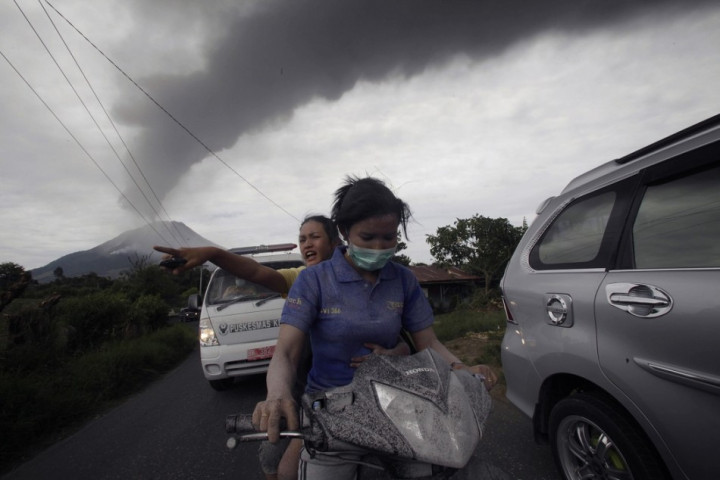 Sembiring was among thousands who decided to remain in emergency shelters, but many chose to return home to check on their belongings.
One villager told Antara: "The sound of eruption was strong and molten lava could be seen clearly from afar. As a result, people became frightened and left their villages."
Local authorities in Karo have so far distributed three tonnes of rice to refuges following the eruption. An official from the North Sumatra State Logistics Agency said it will continue to distribute rice as long as those in shelters need assistance.
Sutopo Purwo Nugroho, a spokesman for the National Disaster Management Agency, had warned the volcano could erupt again and asked locals to "remain alert".
Mount Sinabung erupted for the first time in 2010 after lying dormant for 410 years.