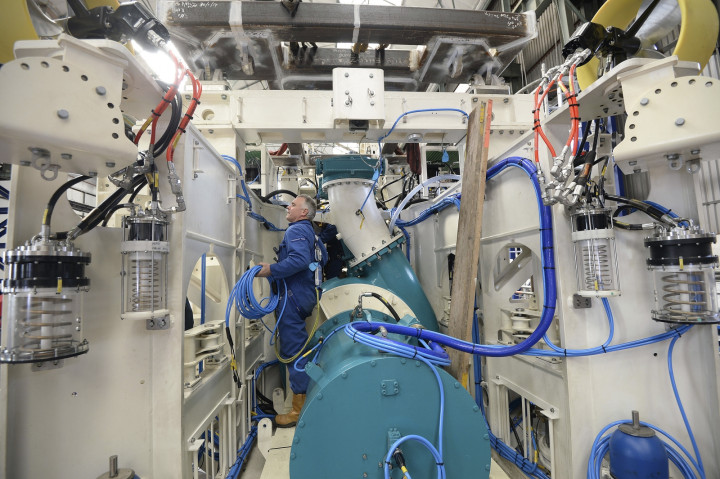 The UK's industrial output accelerated faster than expected in September, as an oil field came back on line and the country produced more cars after a prior shutdown.
Data from the country's Office of National Statistics (ONS) showed industrial output had increased 0.6% in September from the previous month, beating economic forecasts.
The production boost followed a surprise slump in August, where output had surprisingly fallen 0.1% from July.
Moreover, the bigger-than-expected increase will come as a relief to the British government after warnings that the country's economic recovery was running out of steam.
The return of production at the major Buzzard offshore field in the North Sea and at other instillations was behind a leap in petroleum and natural gas production, the ONS said.
Compared to the same month in the previous year, production was up 1.5% in September, although that was slower than the 2.2% jump in August.
In the third quarter overall, industrial production increased by 0.2%, slower than previous forecasts.
Britain continues to be hampered by weakness in the Eurozone, which is its biggest trading partner. Industrial powerhouses like Germany, as well as Italy and France, have shown weak industrial output in recent months, despite a period of price cutting.
Meanwhile, the Bank of England is set to announce its interest rate decision at midday London time. The central bank is expected to keep interest rates at an historic low of 0.5%, although it has previously said it would consider boosting rates when it believed economic growth was on a firm basis.