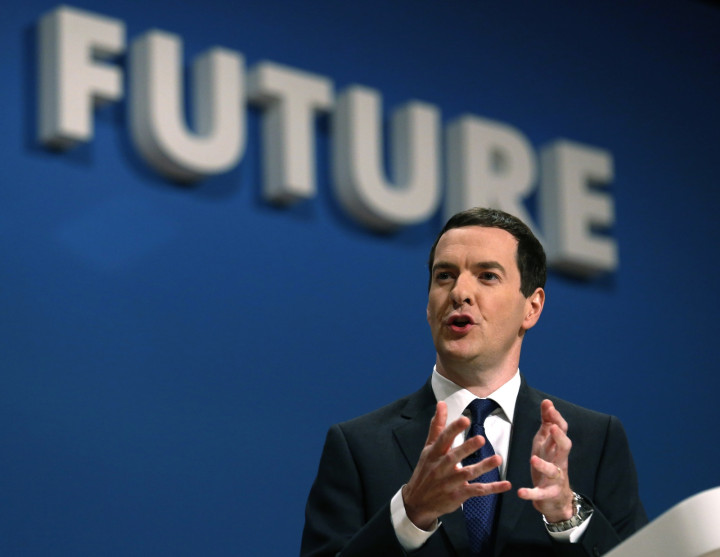 Just one in seven UK adults are feeling the benefit of the much-heralded economic recovery, according to responses to a new survey.
Research from Populus, a research company, conducted for the Financial Times shows the vast majority of British people – across the social and geographical strata – feel there is an economic recovery but that they have not felt any benefit.
In Wales and the south west, the lowest proportion – 12% – claim they are feeling the benefit. Among the political divide, just 8% of those who said they will vote for Ukip in next year's General Election say they have felt any improvement in their lives as a result of the economic upturn. Conservative voters are most likely to have felt a benefit from the economic impact.
Headline figures but no real returns for UK public
It highlights, in emphatic terms, the disenfranchisement that the general public is feeling with the current economic policy, despite the headline figures of a return to growth.
The UK is set to grow faster than any other G8 economy in 2014 and at a quicker rate than most other European economies for the next three years, according to data released this week by the European Commission.
However, this has not been borne out in people's living conditions. Research by Bath University in October showed the average British worker is £5,000 worse off each year, or 20% worse off in real terms than in they were in 2008, had wage growth continued at the pace it was at then.
The author of that report, Professor Paul Gregg, called for wage equality and productivity growth if people are to become materially better off.
He said: "For a sustained wage recovery, the economy needs to generate a return to the levels of productivity growth seen over the 25 years before the crash, but that has been notably absent over the last six years.
"As labour gets scarce and more expensive, we should expect firms to increase investment generating productivity improvements. However, even this will not be enough for sustained real wage gains unless the distribution of the returns from productivity growth can be channelled back to ordinary workers."
Improvements are not obvious but decline is
Data from research firm Markit – also from October – showed that rather than improving, the financial well-being for British households is actually declining. In September, Markit's index slipped to its lowest level since January.
Financial well-being, which takes into account households' income, savings, cash available to spend and general financial situation, showed families are still suffering despite more finding work and receiving higher salaries.
"People were all too often having to eat into their savings or take on more debt to support their spending," said Chris Williamson, chief economist at Markit.
The Markit report, which surveyed 1,500 adults via polling company Ipsos Mori between 8 October and 13 October, said an increase in income could be borne out of individuals working longer hours rather than just by wage increases.
To accentuate the problem, 300,000 more people in the UK than previously thought are living in "absolute poverty", according to research also released on 5 November by the Joseph Rowntree Foundation (JRF) on behalf of the Institute of Fiscal Studies (IFS).
The report estimated, after taking into account differential inflation since 2010/11, that the number of people recorded in "absolute poverty" would have been about 0.5% higher, given by the standard measure in 2013/14.
The Labour Party has been trumpeting its cost of living campaign – and the results of the Populus survey show Labour voters feel worst off, of all the major political parties.
Despite this, the electorate seem unconvinced by leader Ed Miliband's ability to turn things around. On 2 November, his approval levels hit their lowest ever levels – below that of the beleaguered Liberal Democrat leader Nick Clegg.