India's Infosys' Shares Soar As Firm Maintains Revenue Outlook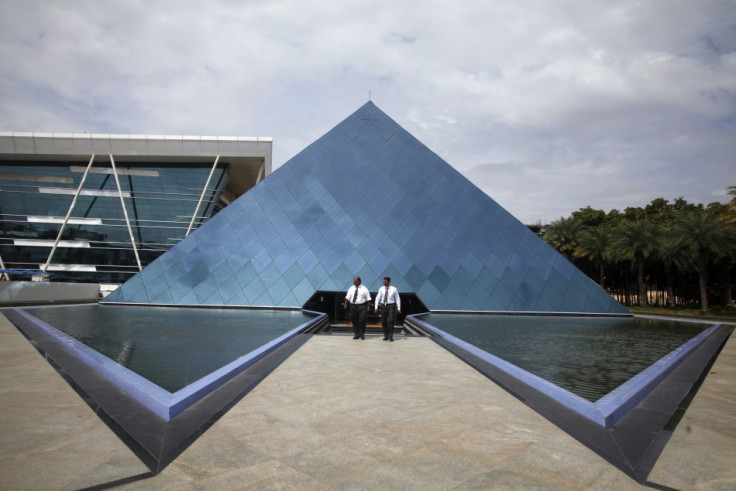 The stock price of India's second largest software services exporter Infosys logged its biggest gain in almost three months after the company left its annual revenue growth forecast unchanged on higher profits for the first quarter.
Infosys' stock price surged by nearly 15% in the opening minutes of trade on Friday and finished about 11% higher to rupees 2,802.75 (£30.86, €35.76) in Mumbai.
The sectoral S&P BSE Infotech index ended 6.46% higher, while the benchmark S&P BSE Index closed 1.44% higher in Mumbai.
"Despite facing an uncertain macro environment, changing regulatory regime and a volatile currency environment, we have done well in Q1 and are cautiously optimistic about rest of the year," said Chief Executive S D Shibulal in a statement.
Infosys reported a net profit of rupees 23.8bn (£262m , €303m , $397m) for the April to June first quarter, a 3.7% jump from a year ago [Figure 1].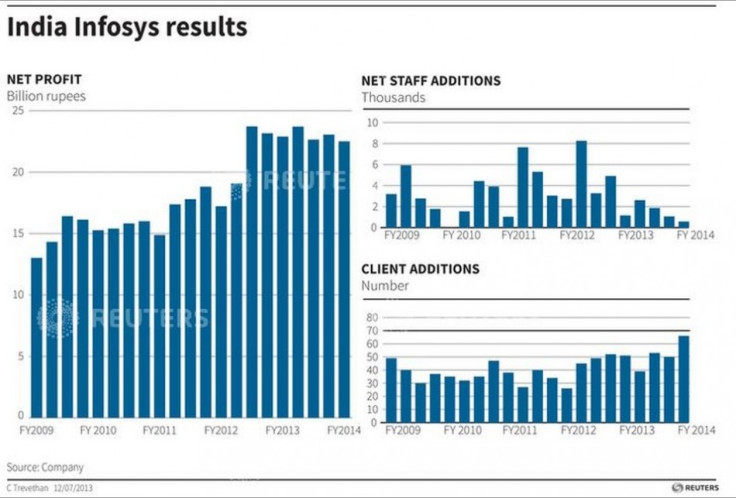 The company also said on Friday its margins may be affected in future quarters after it hiked salaries in June.
Return of the Co-Founder
Investors expect that co-founder N R Narayana Murthy's return as executive chairman will breathe life into the company.
"Infosys reported (a) healthy set of results for (the first quarter of the 2013-14 financial year). The fact that there is nothing really incrementally negative in terms of their numbers is encouraging," said Ankita Somani, an analyst with India's Angel Broking, which holds shares in Infosys.
"With the current set of results, clearly the stock has got rewarded but this performance cannot be perceived as a breakthrough performance unless it is consistent for one more quarter,"
The brokerage said it maintains a 'Neutral' rating on the stock.
Infosys has been struggling to grow over the last two years. The company's big clients in the US and in Europe have been cutting costs, hurting its profits, while rivals such as Tata Consultancy Services (TCS) and HCL Technologies have eaten into its market share.
The company asked Murthy to return in June to boost its efforts to regain lost ground in India's $108bn (€832m , £711m) information technology industry and in the global IT services market. Shares of Infosys had closed 4.4% higher on 3 June, but not before surging 9% in early trade that day, following his return.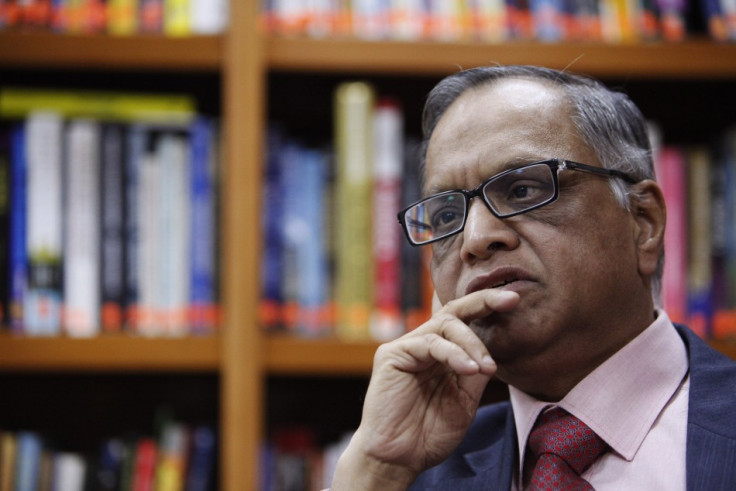 © Copyright IBTimes 2023. All rights reserved.