On the outskirts of Beijing lies Dong Xiao Kou village. Once a small farming community, the village is now little more than an enormous rubbish tip.
Getty Images photojournalist Kevin Frayer visited the village to record the daily lives of the people who live and work there.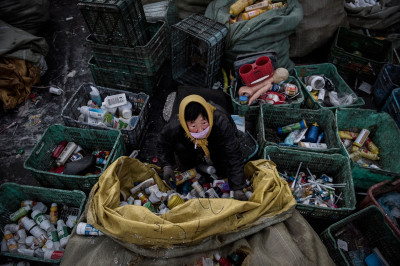 Residents make their living by collecting and recycling waste – from paper and plastics to electrical and electronic waste such as old fridges, TV sets and computers.
The waste is collected from homes and businesses in the capital and then manually sorted by hundreds of workers and their families in the village.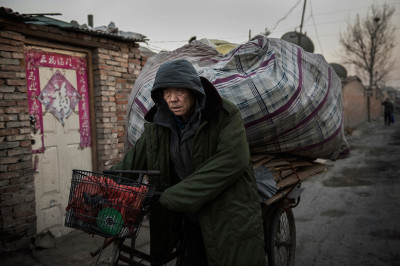 The number of people involved in the process is unknown, as most are unlicensed migrant workers from surrounding provinces.
Labourers have to deal with poor infrastructure and sanitation facilities, in addition to dangers associated with handling e-waste.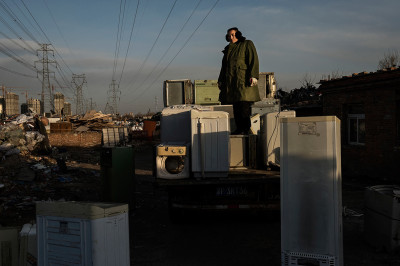 The village is now facing demolition to make way for an ambitious urbanisation plan, and residents are worried about losing their homes and work.