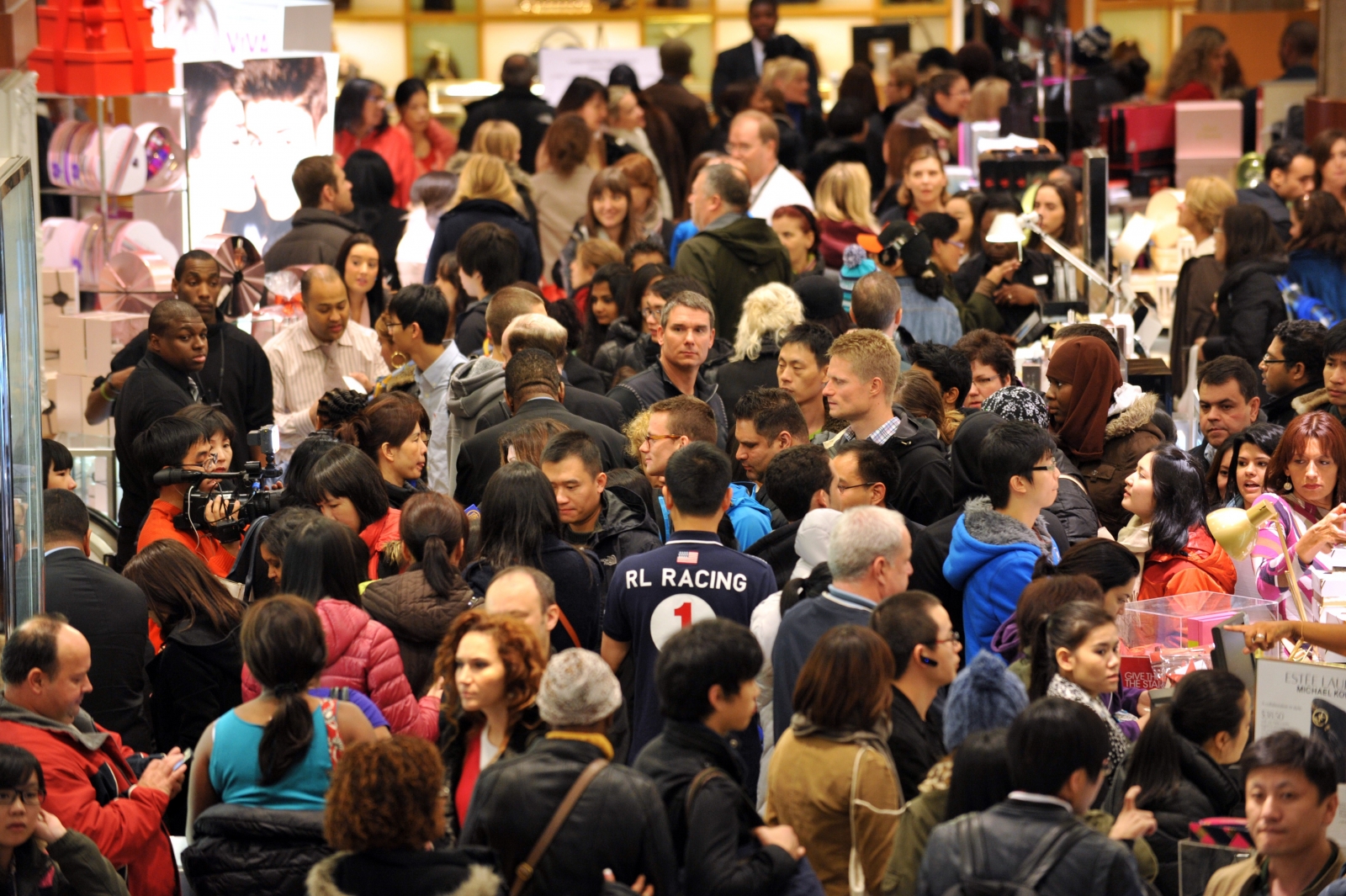 Black Friday deals such as low cost TVs, laptops and tablet computers are spurring the problem of e-waste, causing environmental and health problems due to lack of recycling.
US think tank Demos published a report in 2010 looking into the "e-waste explosion" and what should be done to reduce problems caused by high turnover electronics. Since then, progress has been made on how to handle e-waste, but problems remain.
It is estimated that at its peak, £470k per minute will be spent by consumers in the UK shopping for deals between Black Friday and Cyber Monday.
Much of their £1.32bn will be spent of electronics – stores like Amazon, Sainsbury's, Tesco, Asda, and John Lewis are all offering heavily discounted goods that have led to a shopping frenzy that started midnight.
As a result, many will end up throwing out their old TVs and computers. In a world of planned obsolescence, this trend is ever increasing – much of what will be purchased this year will end up in landfill within three or four years.
"In contrast to other waste streams such as industrial effluents and air pollution, the rapidly growing electronic waste (e-waste) stream is largely uncontrolled and lightly regulated, relying on a patchwork of corporate 'take-back 'initiatives, state and local recycling programmes, and a handful of (mainly European) e-waste policy directives," Demos said.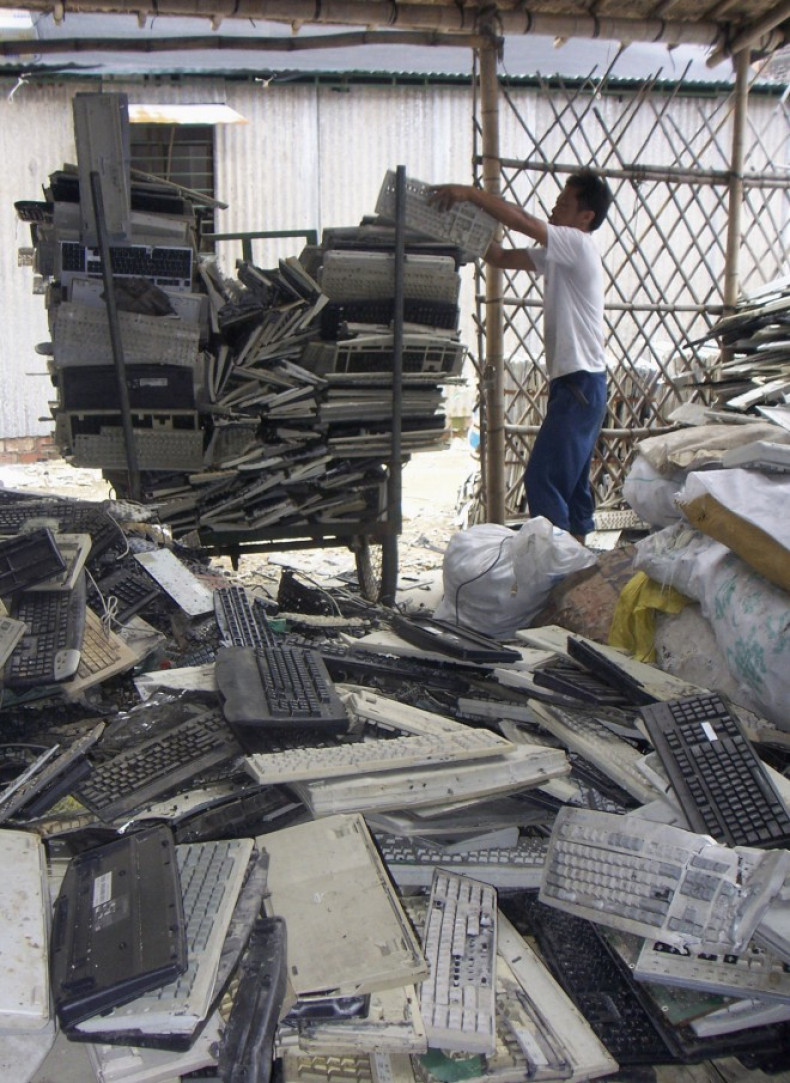 In the US in 2007, the Environmental Protection Agency estimated that there was over 3.16 million tonnes of e-waste, less than 14% of which was recycled.
Indeed, a report from just last month by the Consumer Electronics Association found that the number of people who think recycling electronics is important has dropped to 82%. It also found that only 30% of consumers actually recycled their old electronics.
The Demos report found several key problems of e-waste – the short product lifespans, increasing amounts of e-waste, challenges of recycling and the health and environmental impacts that result.
It said the awareness of the impact of e-waste is growing, and that since 2002, there has been a concerted effort to draft legislations that would improve practices for recycling, reuse and product design. However, "all this work has made only a tiny dent in the e-waste problem".
"According to the EPA, the growth rate in recycling has only been about 3% over the last five years. Clearly we have to do better.
"The issue makes headlines when something goes wrong: discovery of used electronics being dumped outside of Lagos, Nigeria [for example] ... But for the most part, we the broader public, continue buying new computers, the latest smartphones and e-book readers, and much more, without thinking much more about the material impacts of our digital devices."
Despite huge concerns, consumers are expected to spend more this Black Friday than ever before. Asda has said it expects this year's event to be three times bigger than 2013, when a month's worth of TVs sold in one hour.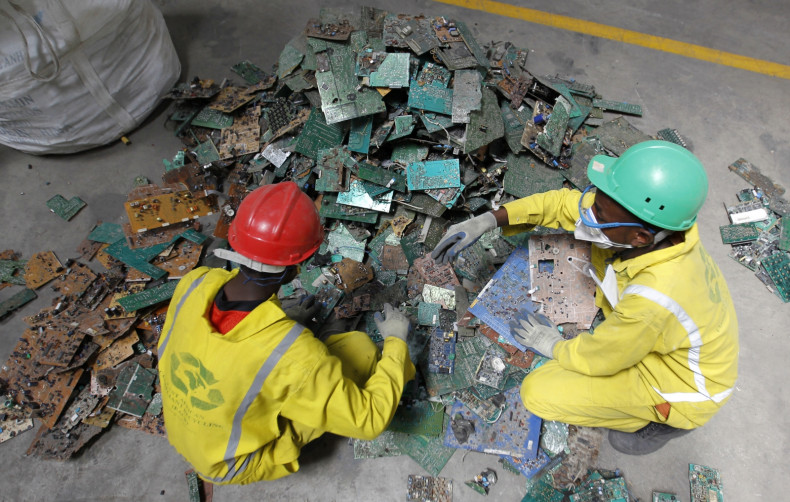 Concluding, the Demos report said advances in technology is only spurring the e-waste problem, with consumers finding the "next new thing" much more exciting than concerning themselves with recycling their old devices.
"In managing both the volume and complexity of our mounting e-waste, we are way behind the curve. But it is well within our means – our ingenuity and resources – to bring this problem under control. The more we delay, however, the higher the costs will be, making change less affordable and less likely in the future."
Four years on, a film by Aljazeera from August showed how 50 million tonnes of e-waste is still being discarded by developed countries, with 75% shipped to countries including India, China and Ghana.
"Hearing a statistic about waste production is not the same as observing the human suffering caused by illegal dumping. I felt that here was an information gap to be closed, with a real potential of bringing two worlds closer - the consumer in a rich country, and the 'recycler' at the receiving end in the third world, both inhabitants of the same planet," filmmaker Cosima Dannoritzer said.
"While it was encouraging to see that the fight against e-waste trafficking has turned global, it is also worrying to see that the task seems increasingly insurmountable. For instance, 63,000 containers arrive in Hong Kong harbour every day. It is beyond even the most dedicated customs official to check all of them for e-waste.
"By the time a consignment of old fridges, monitors and TV sets has found its way into a container, it is probably too late. There are those who are beginning to say that the main product of our time and our biggest legacy to posterity will be huge amounts of waste - indestructible, toxic and mounting up."