Intel CEO Paul Otellini is to retire in May 2013, the company has announced, with its failure to grab a significant slice of the mobile chip market likely to be among the key reasons behind the decision.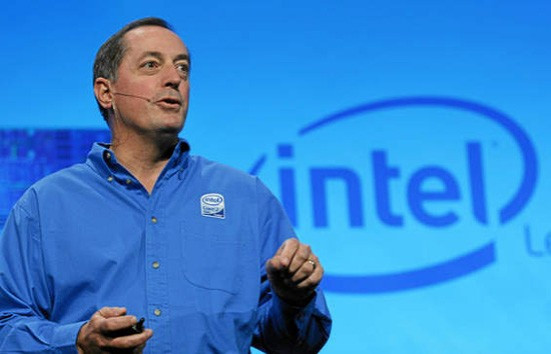 Otellini has been with Intel since 1974, became CEO in May 2005 and is credited as being a driving force behind convincing Apple to adopt Intel processors for its computer range in 2006.
The Intel board will now begin a six-month transition period which will see Otellini step down as CEO to take up an advisory role while a new chief is found. Intel has said it will consider both internal and external candidates for the job.
Andy Bryant, chairman of the Intel board, said in a statement on 19 November: "Paul Otellini has been a very strong leader, only the fifth CEO in the company's great 45-year history, and one who has managed the company through challenging times and market transitions. The board is grateful for his innumerable contributions to the company and his distinguished tenure as CEO over the last eight years."
One such challenge came in 2006 when Otellini oversaw the largest round of lay-offs in the company's history, when 10,500 employees - equal to ten percent of the workforce - were laid off in an effort to save $3bn (£1.9bn) per year.
Otellini said this week that he had been privileged to lead Intel, which he called "one of the greatest computer companies," adding: "After almost four decades with the company and eight years as CEO, it's time to move on and transfer Intel's helm to a new generation of leadership.
"I look forward to working with Andy [Bryant], the board and the management team during the six-month transition period, and to being available as an advisor to management after retiring as CEO."
During his time as CEO at Intel, Otellini saw annual revenue grow from $38.8bn to $54bn, with annual earnings-per-share increasing from $1.40 to $2.39.
Board reshuffle
Intel also announced that it has approved the promotion of three senior employees to the position of executive vice president. These include; Renee James, head of Intel's software business; Brian Krzanich, chief operating officer and head of worldwide manufacturing; and Stacy Smith, chief financial officer and director of corporate strategy.
The departure of Otellini at this time will be seen by many as a reflection of the company's inability to make a mark in the rapidly growing and hugely profitable mobile space, where the vast majority of smartphones and tablets are powered by ARM-based chips - including Apple's market leading iPhone and iPad.
The decision taken by Microsoft for Windows 8 to also support ARM chip will also be seen as another blow to the chip giant. Intel has launched it's own range of low-power mobile processors - codenamed Haswell - but these have yet to have a significant impact on the market.