Intel will force manufacturers looking to use its fourth generation Core processors, codenamed Haswell, to enable touch, voice and Wi-Fi Direct.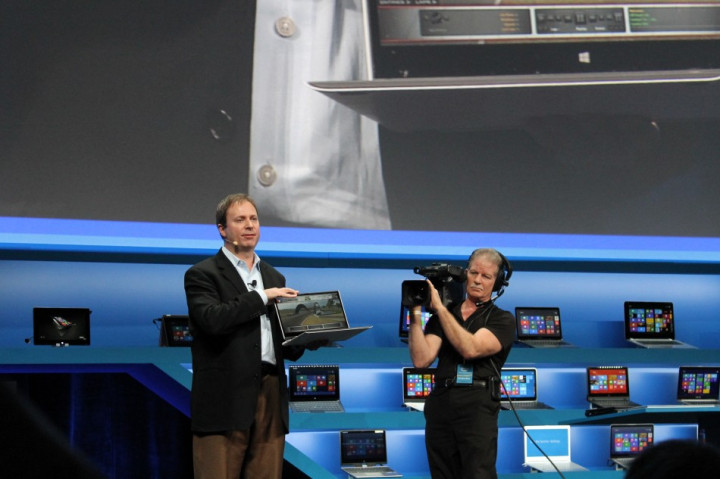 Follow all the news, reviews and rumours on our CES 2013: Live Blog
However a source at one of Intel's main Ultrabook partners told IBTimes UK following the announcement, that this decision would mean that Ultrabook prices would remain high and out of the reach of most consumers.
Intel has made it mandatory for a range of features be included in all devices using the fourth generation of Intel Core processors, including a touchscreen, voice control, Wi-Fi Direct and extra long battery life.
The inclusion of these features will mean that Ultrabooks will remain out of the reach of most consumers the source said, indicating his company would have preferred a choice in the matter..
At Intel's press conference at CES 2013, as well as detailing a move into the "value smartphone" market with its latest Atom chips, the company outlined what is in store for tablets and Ultrabooks in 2013.
Tablets
With the launch of Windows 8 and the Clover Trail chips last year, Intel and Microsoft finally got things together in the tablet market, and in 2013 Intel is planning to ramp up its efforts to dislodge ARM-based processors as the default standard.
While we won't be seeing it in products until next Christmas, Bay Trail is Intel's next generation of tablet processors and will feature a 22nm process, which should significantly improve battery life.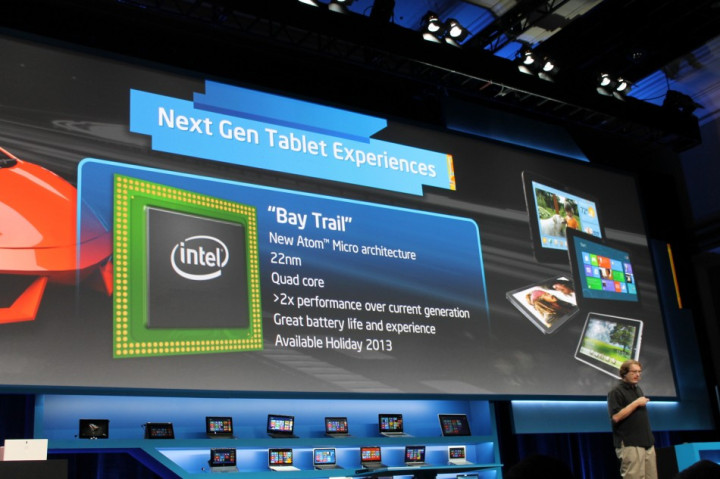 Intel is also promising twice the performance over current chips thanks to a quad-core processor integrated on the system-on-chip (SoC) - a first for an Atom processor.
The new chip will allow for improved tablet and convertible designs as thin as 8mm, Intel claims.
"With Bay Trail we will build on the work done with our current SoC development and accelerate very quickly by leveraging Intel's core computing strengths," Bell said. "We will take advantage of the tremendous software assets and expertise at our disposal to deliver the best products with best-in-class user experiences."
Ultrabooks
As we already said, the fourth generation of Core chips, known as Haswell, will be coming in June and built on a 14nm process these chips will allow for even thinner and lighter Ultrabooks.
The major improvement over current generation Core chips will be battery life, with Intel claiming this will be the biggest improvement ever, generation-on-generation, with the company promising nine hours of continuous use.
Kirk Skaugen, vice president and general manager of the PC Client Group at Intel, said there were already around 140 designs in the markeplace with "dozens" below $750 and this year predicts he predicted that touch-based designs would retail for $599.
Skaugen added that we've seen "more innovation in the next year than we've had in the last decade of the notebook market."
As well as announcing the fourth generation of Core processors, Intel also announced that the current Ivy Bridge processors will be revamped and will include a low-power processor which will run on as little as 7W. These chips are available now with products using them expected within months.