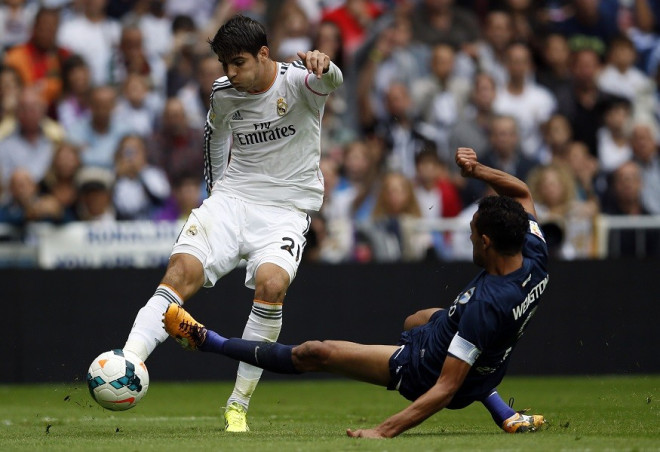 Inter Milan president Erick Thohir has revealed the club aims to bolster its attack in the summer, with Arsenal target Alvaro Morata, Chelsea star Fernando Torres, and Manchester City striker Edin Dzeko on the San Siro wish list.
The new president is planning a huge overhaul in order to re-establish the 2010 Champions League winners. Having already confirmed the signing of Manchester United captain Nemanja Vidic, their next target may be to secure the services of a top striker.
They have recently been linked with Torres, Morata and Dzeko and asked in an interview with Italian newspaper La Gazzetta dello Sport whether Inter was interested in the players, Thohir said: "It is possible that one of three will eventually arrive."
"'I've also heard rumours about these names. But he must meet the technical, economic and marketing parameters," the Inter president said.
"With Rodrigo Palacio already over 30 and Mauro Icardi very young, the attacker we want has got to be aged somewhere in between."
Chelsea boss Jose Mourinho has insisted a number of times this season that he was looking to sign a striker next summer, leaving Torres's Stamford Bridge future uncertain after scoring just four Premier League goals this season.
Dzeko is actually in a similar situation and with Sergio Aguero and Alvaro Negredo ahead in Manuel Pellegrini's pecking order the striker may also consider a move away from the Etihad Stadium.
Meanwhile, Morata is reportedly one of Arsenal's main summer targets to cover Olivier Giroud up front but Thohir looks set to battle with the Gunners for his signature.
Furthermore, Thohir also confirmed Inter's interest in signing Arsenal full-back Bakary Sagna, whose contract at the Emirates is due to expire at the end of the season.
"All I can say is that we like Sagna and that, right now, it's all down to him. If we don't get him, then we'll go for somebody younger. We'll be investing a lot in midfield or attack, but we will also be reducing our wage bill considerably at the end of the season."