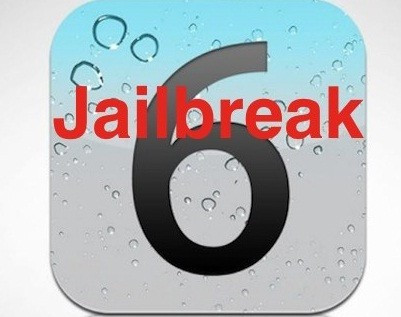 Unlike the iOS 5 release, the newly released iOS 6 has not spurred much interest among seasoned jailbreakers and developers for more than one reason.
Many of the jailbreakers have reportedly held back the proposition of installing the new iOS 6 update with Redsn0w tethered jailbreak for A4 devices [iPhone 4, iPhone 3GS and iPod Touch -fourth generation] so that they can continue to enjoy their favourite jailbreak tweaks.
Although the jailbreak community at large is eager to experience iOS 6 on their favourite Apple device, they are unwilling to lose their jailbreak in the process. This is mainly due to the new Redsn0w tethered jailbreak for iOS 6 being reportedly buggy with broken Cydia features.
Thanks to Chpwn, there is still hope for the jailbreak community that they will get the untethered iOS 6 jailbreak in the near future.
Meanwhile, as iDownloadBlog notes, the renowned iOS hacker and jailbreak developer, pod2g, has withdrawn support to iOS 6 jailbreak at the moment, citing that his efforts are focused on the upcoming JailbreakCon.
Pod2g has confirmed on Twitter that he is presently not working on the iOS 6 jailbreak.
"About the iOS 6 JB : I'm not working on it ATM, sorry. I'm focusing on my job. Maybe discussions at #WWJC will generate ideas (?)," tweets pod2g.
Pod2g's Twitter statement contradicts his earlier claim in an interview at Amsterdam during the Hack in the Box (HITB) conference 2012, which suggested that the Chronic Dev Team had already discovered the exploits needed to jailbreak iOS 6.
"We won't give up on jailbreaking iOS devices because this is too important for us and we already have a part of the jailbreak for iOS 6 and we will be ready right on time for it," asserted pod2g earlier in the interview.
For those wondering why pod2g has held back work on the iOS 6 jailbreak, it must be noted that Apple has improved the processor architecture in its the iPhone 5, while it has become a cumbersome and time-consuming task for hackers to find functional vulnerabilities to jailbreak the device. Besides, each new firmware update from Apple makes it doubly difficult for jailbreakers to find new exploits in the firmware rigs.
Unless you are trying to get a glimpse of the iOS 6 software, veteran jailbreakers suggest it would be worth waiting for the untethered jailbreak for iOS 6, as the existing tethered jailbreak using Redsn0w is still afflicted with bugs and broken Cydia features.