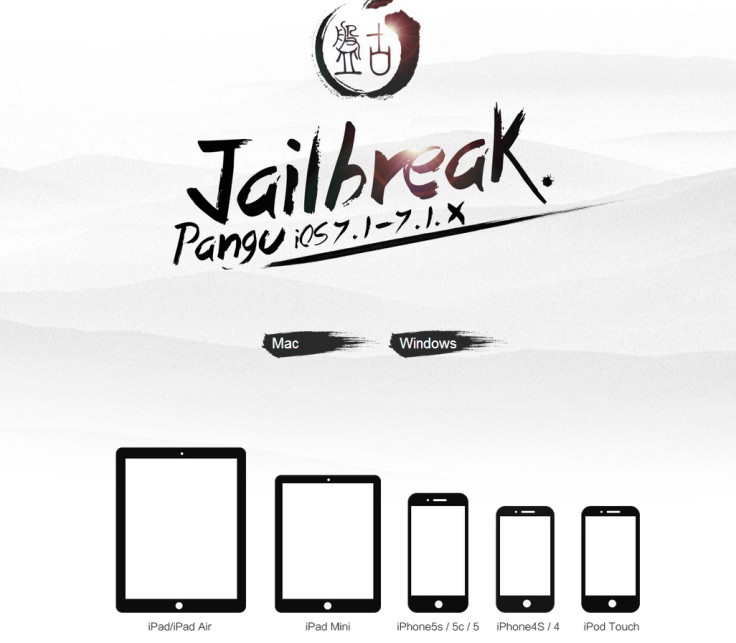 Pangu team has just released an update to their Pangu jailbreak tool, including a number of fixes.
The latest version of Pangu jailbreak, 1.2.0, fixes the bootloop bug issue for the iPhone 4 and iPhone 4S users. Additionally, it installs afc2 during the jailbreak process, which enables jailbreak users to get the full system access, reports iPhone Hacks.. Below are the notable changes in Pangu jailbreak 1.2.0.
1.2.0 changelog
Fix boot loop bug for some iPhone4/4s
Fix sandbox log issue
afc2 is included now
Add patch for task_for_pid.
Add notification if jailbreak fail
Note that Pangu is an untethered jailbreak for Mac and Windows and supports iOS 7.1- iOS 7.1.2 running devices such as iPhone 4, iPhone 4S, iPhone 5, iPhone 5c, iPhone 5s, iPod touch 5G, iPad 2, iPad 3, iPad 4, iPad Air, iPad mini and Retina iPad mini.
Below are the download links to Pangu 1.2.0 for Mac and Windows.
Those who are currently looking for a guide to perform an untethered jailbreak using Pangu 1.2.0, may click here for help.
The Chinese hacker group known as Pangu has surprised the jailbreak community by releasing an untethered jailbreak for iOS 7.1-iOS 7.1.2 in June. Their initial release for the jailbreak utility used the exploit discovered by renowned researcher and hacker i0nic, but later the team released Pangu v1.1.0, which uses different exploits.