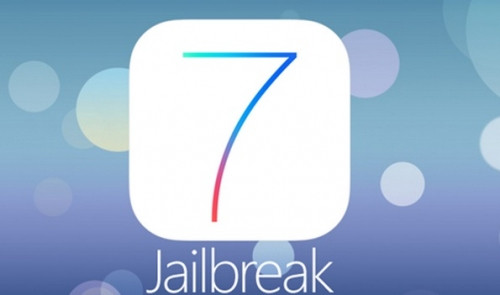 Chinese hacker team Pangu has recently released an update to their jailbreak tool while adding support for Mac users.
The initial release for iOS 7.1-iOS 7.1.1 jailbreak by the team supports Windows and the interface was in Chinese. However, the developer team for Pangu has now updated the jailbreak tool to 1.1.0 with a number of changes such as English support, fix for bootloop issue and online service verification.
Mac users who want to jailbreak their devices running iOS 7.1 and iOS 7.1.1 with Pangu jailbreak, may follow the step-by-step guide.
IBTimes UK will not be held responsible for any damage to the device, proceed at your own risk.
Compatible device
Pangu is an untethered jailbreak for iOS 7.1 to iOS 7.1.1
iPhone 5s, iPhone 5c, iPhone 5, iPhone 4S, iPhone 4, iPad Air, iPad 4, iPad 3, iPad 2, iPad mini, Retina iPad mini and iPod touch 5G.
Pre-Requisites
Disable the passcode as the the jailbreak process might fail. Navigate to Settings>> General>>Passcode Lock On>> Turn Passcode Off.

Create a backup of all the data of the iOS running device using iTunes as the process may wipe out all data.
Ensure that iTunes is updated to the latest version.
Jailbreaking the iOS device will void the warranty of the manufacturer.
Steps to Untethered Jailbreak iOS 7.1-iOS 7.1.1 Using Pangu on Mac
Step-1: Download the latest version of Pangu jailbreak for Mac
Download link: Pangu 1.1.0 [Alternative link]
Step-2: Connect the iOS device to the computer using USB cable. Use iCloud or iTunes to back up all data. The jailbreak has been reported to be working in most of the users but if something goes wrongs. Hence it is better to keep a backup
Step-3: Double click on Pangu_v1.1.dmg file downloaded in step-1
Step-4: A new windows with Pangu.app icon should appear
Step-5: Click on the icon to open Pangu.app. A screen will now appear with Jailbreak button on it. Click the Jailbreak button to start the process
Step-6: Follow the on-screen instructions. The app will ask to set the iOS device to 2 June. To do this navigate to Settings>> General>> Date and Time
Step-7: Once date is changed, it should restart the process and install Pangu app on your iOS device
Step-8: Tap on Pangu app on the Home screen of your device when prompted to continue the jailbreak process
Step-9: When the Pangu app is launched, a message will appear saying "Are you sure you want to open the Application "Pangu" from the Developer "iPhone Distribution: Hefei Bo Fan communication technology co. LTD"? Tap on Continue to proceed
Step-10: The device will reboot several times, wait until the process is completed. After a few minutes the Cydia should appear on your home screen. You may now install your favourite jailbreak apps and tweaks on your device
Your device running iOS 7.1-iOS 7.1.1 should now be jailbroken untethered with Pangu jailbreak tool. Those who have jailbroken their devices and searching for apps, may click here for iOS 7.1/iOS 7.1.1 jailbreak apps and tweaks list.
[Source: iPhone Hacks]