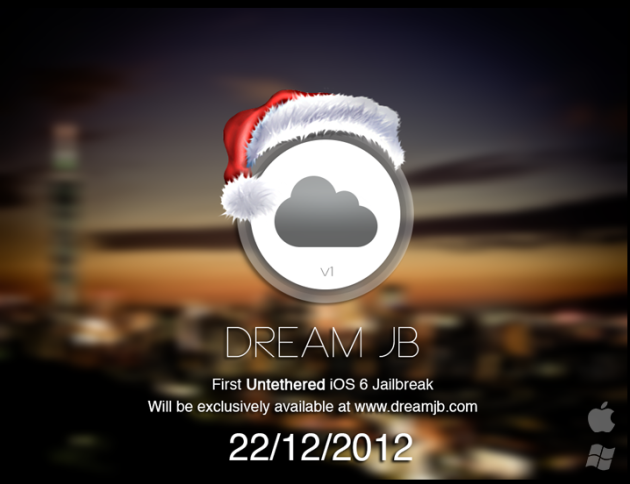 The iOS jailbreak community is awaiting news of an iOS 6.0/6.0.1 untethered jailbreak, but there is still no sign of a public release.
However, speculation is rife that an independent jailbreak team (unaffiliated with the Chronic Dev Team group of jailbreakers) called Dream JB has been working on its own iOS 6 untethered jailbreak for iPhone 5. According to its website, Dream JB plans to release an untethered jailbreak for iPhone 5 on 22 December, one day after the Mayan calendar's doomsday.
Here are excerpts from the report via Macgasm:
"Over the last few weeks, we've been reporting on alleged progress of the iPhone 5 untethered jailbreak. The short answer for all of that is: they're still working on it. Sadly, that's also the case today. It looks like the Chronic Dev Team is still hard at work chipping away at the defences that Apple has erected for iOS 6, something that many has [sic] come to regard as a major inconvenience. Still, there's hope. There's always hope but this is a more concrete form of hope."
Despite the existence of a website named Dream JB being confirmed, sceptics at MacRumours forums and the Chronic Dev team have expressed doubt that the jailbreak is for real.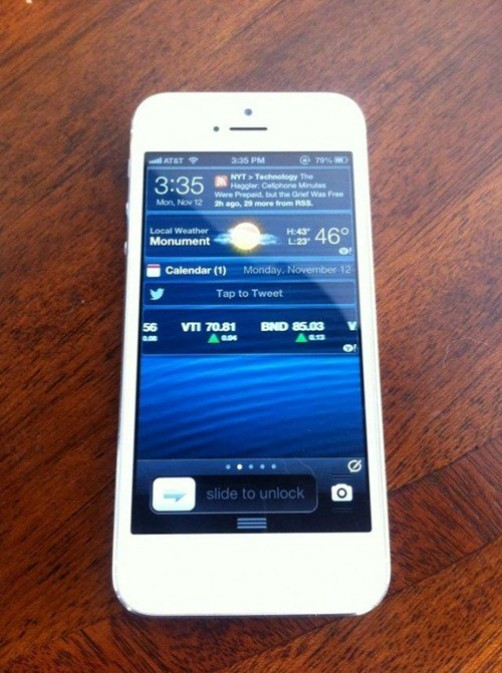 The Chronic Dev Team recently posted a photo (screenshot above) showing the progress made so far in their attempt to fully jailbreak the iPhone 5. The photo clearly depicts a collection of unauthorised widgets that are accessible via the pull-down notification bar on the new iPhone. Such widgets can be accessed only when the device is unlocked.
Throwing some light on the progress made so far with the iOS 6 jailbreak for iPhone 5, Chronic Dev member Planetbeing had this to say:
"I would characterise it more as finding the missing pieces rather than debugging at this stage. Typically the messiest part of the jailbreak process has been installing it in the first place."
"We're further along than WWJC. But again, I can't give any specifics. The jailbreak itself is stable but we're missing needed exploits. I can't discuss what we're missing," he concluded.
Earlier, renowned iOS hacker and developer Grant Paul (aka Chpwn) had released a set of screenshots on Twitter to reveal Cydia installed and running iOS 6 on iPhone 5.
According to ChristianPost citing YouMobile.org, the leaked screenshots could not be validated for authenticity. Nevertheless, Paul claimed that the jailbreak was achieved in 30 minutes and was easier to perform on the iPhone 5 than on the 4S.
Although a tethered iOS 6 jailbreak is available for all pre-A5 devices including iPhone 4, iPhone 3GS and iPod 4G Touch, jailbreaking the iPhone 4S and iPhone 5 has proved more difficult because there is no BootROM exploit.