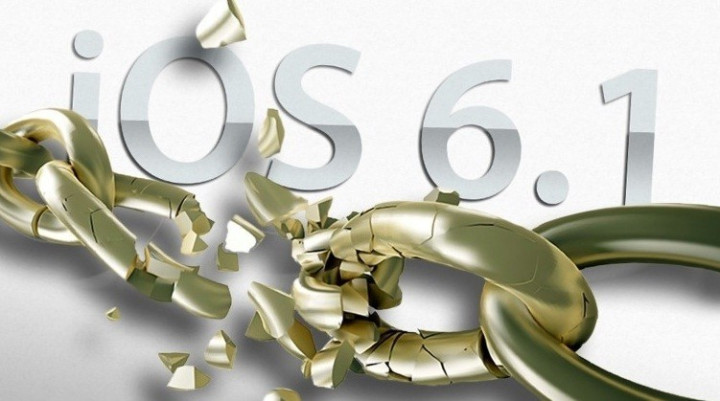 The Evad3rs Dream Team set the record straight with a feat of jailbreaking nearly 20 million devices on iOS 6, within six weeks of evasi0n's release. The successful run of the world's first iOS 6 untethered jailbreak has finally ended with the release of iOS 6.1.3 update from Apple.
The latest iOS update reportedly patched several exploits used in the evasi0n tool with the exception of a major vulnerability still left untouched by Apple. However, it is widely expected that Apple might fix the vulnerability along with any new exploits and bugs that may be discovered on the way to its next major iOS release.
As iDownloadBlog notes, the veteran hacker and iOS researcher pod2g had this to say in response to a fan query, in his latest Twitter update: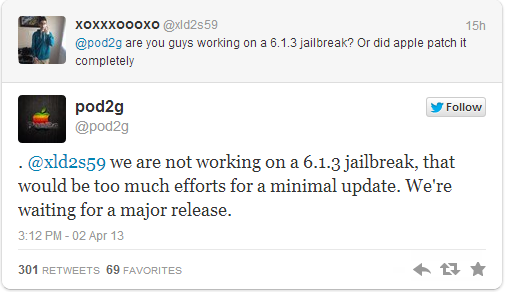 With Apple's next major iOS release poised for the upcoming Worldwide Developer Conference (WWDC) event in mid-June, pod2g's confirmation gains precedence over any speculation of an early jailbreak release for iOS 6.1.3. Moreover it looks a viable option for the jailbreak developers to wait and save the reserve exploits until Apple has patched a few known exploits and bugs in iOS 7.
In related news, it may be recalled that another popular iOS hacker and researcher, P0sixninja, recently claimed the discovery of new exploits to be adequate for the next iOS jailbreak. The cat and mouse game between Apple and the Dream Team of hackers gets interesting, as the discovery of new exploits will certainly make way for the next jailbreak.
Nevertheless, the big question concerning the jailbreak community is whether P0sixninja will burn usable exploits for a make-shift jailbreak before the next iOS release or play the waiting game alongside the evad3rs and hope for a bright future.