Apple has clearly stated on its website that iPad 2 smart covers are compatible with both the iPad 2 and the more recently launched iPad. Nevertheless, doubts have been raised if the cases will actually fit, despite near identical dimensions.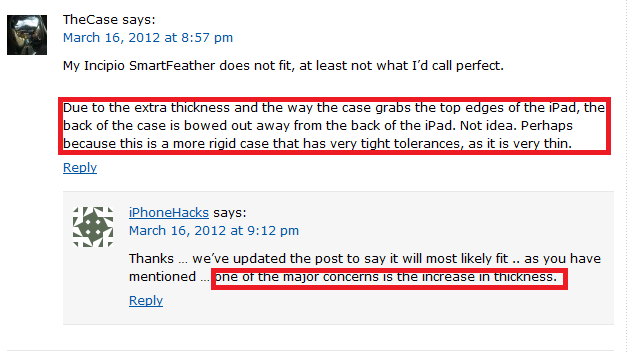 Meanwhile, there have been similar concerns expressed elsewhere.
According to iPhonehacks, although the iPad sleeve cases were expected to fit just fine, the hard case and skin counterparts may be more doubtful, since they wrap around the rear casing of the new iPad.
However, contrary reports from Cult of Mac suggest the iPad 2 cases they tried (even the rear cover cases) fit the new iPad, which was also what, they claim, they were told by employees at Apple retail stores.
"We get sent a lot of cases here at Cult of Mac, so the first thing we did when we brought our new iPad home was start trying to see which iPad 2 cases still fit. The answer? All of them. Not only folio and sleeve cases, but even back cover cases, which fit the iPad 2 as tight as a glove. Every single iPad 2 case we tried on our new iPad fit just fine. Don't want to take our word for it? When we were at the Apple Store this morning, all of the Apple employees on hand were telling new iPad customers that all iPad 2 cases fit the new iPad. Every single one of them," read the Cult of Mac statement.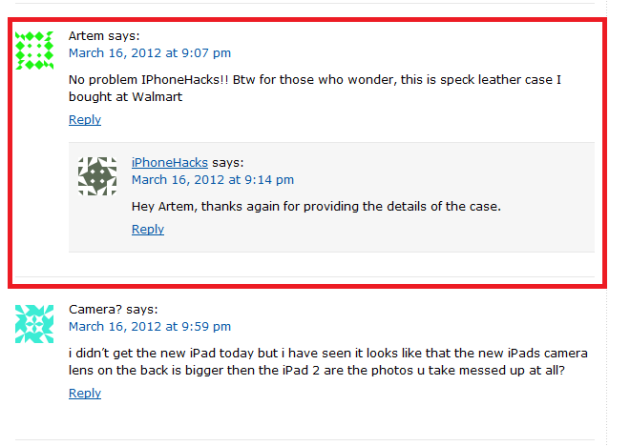 Fianlly, Artem - an iPhonehacks reader has reportedly sent an email to the Web site authorities informing themthat his iPad 2 case clearly fits his shiny new iPad.